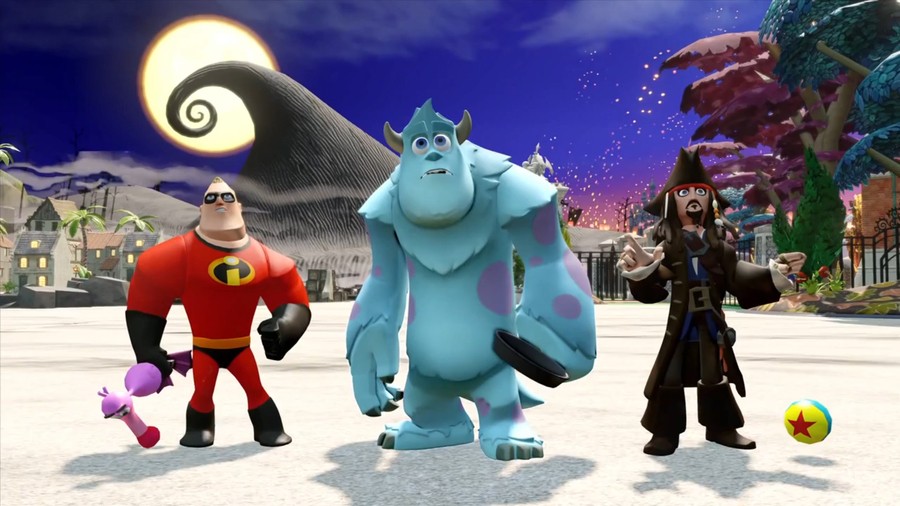 Disney Infinity may have been pitched as a big playbox of potential, but it seems like developer Avalanche Software is going to need to have another crack at the concept before truly realising its vision. The company – based in Salt Lake City and not to be confused with Just Cause developer Avalanche Studios – is currently hiring for quality assurance testers on a new game that needs to be prepared in time for the autumn. Did somebody say sequel?
Interestingly, the advertisement indicates that experience with systems such as the PlayStation 4 and PlayStation 3 would be a plus, suggesting that the hypothetical follow-up may deploy on Sony's next generation console in addition to its older one. For those completely out of the loop, the abovementioned franchise follows in the footsteps of Activision's hugely popular Skylanders series by combining gameplay with toys based upon a wide range of Disney characters.
Fascinatingly, a separate Wall Street Journal article – spotted by All Games Beta – hints that a new entry in the series really is in the works, and will feature Marvel and Star Wars protagonists. The original version of the game launched alongside a Starter Kit featuring Captain Jack Sparrow from Pirates of the Caribbean, Sulley from Monsters Inc, and Mr. Incredible from The Incredibles, so it'll be interesting to see which heroes (or villains) the developer picks this time.
With over three million units already sold, it's perhaps not surprising that the entertainment giant is going to give the formula another shot at stardom. The big question is: are you willing to shell out on more expensive interactive models, or have you grown weary of the whole concept? Check out the video embedded below, and then share your thoughts in the comments section.
[source youtube.com, via eurogamer.net]