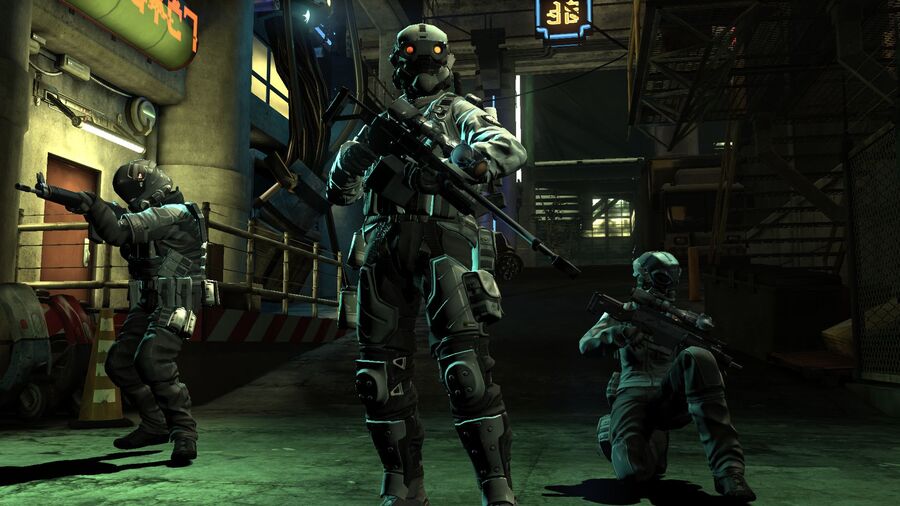 If you're anything like this curious editor, you may well have sworn off software without Trophies for good. As such, the latest patch for free PlayStation 4 first-person shooter Blacklight: Retribution probably won't do a whole lot for you. Fortunately for developer Zombie Studios, we're in the minority, as there's a lot more to the release's latest update than the absence of virtual pots.
For starters, the upgrade – which is available right now – adds the much anticipated Onslaught co-op mode to the complimentary experience, allowing you to team up with four other agents and fend off waves of infected hordes. Much like in Call of Duty: Black Ops, you'll need to communicate with your team in order to ensure that you're properly equipped for battle – otherwise you may just find yourself on the receiving end of a Leeroy Jenkins-esque rant.
That's not all that's included as part of the latest download, though. The developer has also implemented two new maps: Metro and Decay. The former takes place in an abandoned subway station, while the latter sees you transported to an urban slum. In order to enable you to enjoy these locations to the full, the studio has added a private match option to the title, as well as some improvements to the matchmaking formula.
Sound good? Well, there is still the small matter of those Trophies, which the company insists are coming in time. "Trophies are planned for when we end beta," producer Kael Hammond wrote on the PlayStation Blog. "Have no fear, they have not been forgotten." Are you still enjoying the digital release, or have you sloped back to Killzone: Shadow Fall? Hit us with a headshot in the comments section below.
[source blog.us.playstation.com]