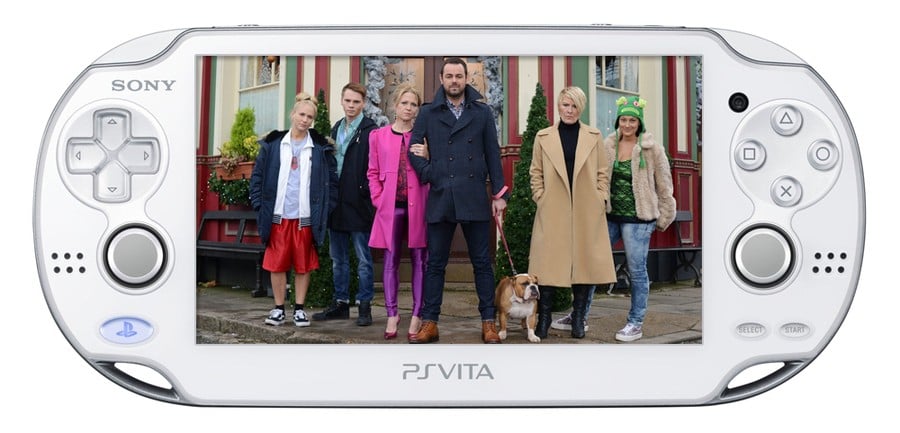 Watching full episodes of EastEnders via the Game Gear's chunky television adapter was a real technological breakthrough back in the early 90s, but it's not so impressive anymore. Unfortunately, while the PlayStation Vita is fully capable of taking us on a technicolour tour of Walford, the BBC seems less keen on the idea.
Responding to a comment on a blog post regarding the PlayStation 4 iteration of the free catch-up application iPlayer, product manager Peter Lasko admitted that the legendary broadcaster has no "immediate plans" to bring the service to Sony's handheld machine. Given the company's close alliance with the Japanese manufacturer, we suppose that that could change – but don't hold your breath.
It's a bit of a shame really, as the portable's colossal screen is much more attractive than the average high-definition display. Then again, you probably wouldn't want to examine Danny Dyer's five o'clock shadow in such pristine quality. Would you use an iPlayer app on your favourite pocketable platform? Tune in courtesy of the comments section below.
[source bbc.co.uk, via nintendolife.com]