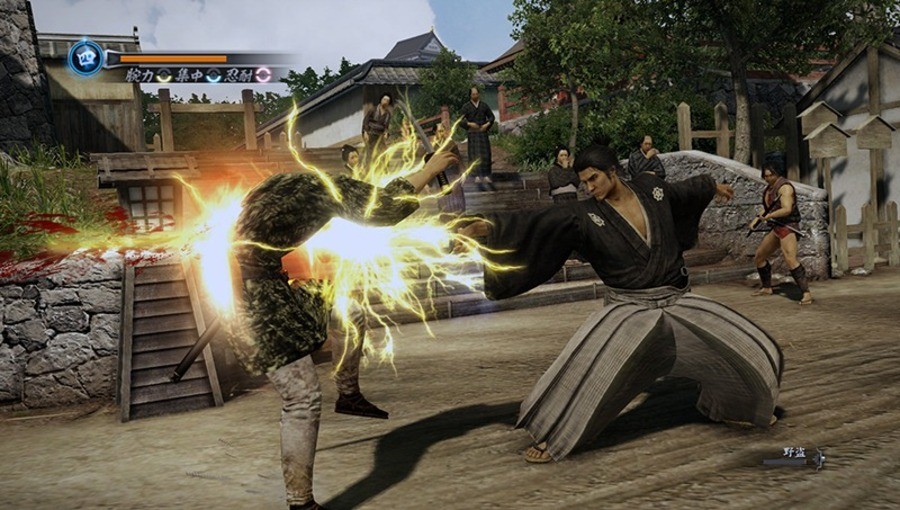 Companion applications are all the rage these days. Developers are employing smartphones and tablets to augment second screen experiences in many of their games, but SEGA is going one step further than the usual roster of maps and statistics in Yakuza Ishin. Instead, the upcoming PlayStation 4 adventure will allow you to transfer your progress to the PlayStation Vita, where you'll be able to partake in a number of activities on the go.
It's worth stressing that you won't be able to play the full game on Sony's handheld – unless you employ Remote Play, of course – but you will have access to a ton of minigames, including Battle Dungeon. This will allow you to enjoy a modified version of the title's fighting engine, where you'll be able to knock out waves of foes in an almost arcade-esque beat-'em-up title. You'll earn items and experience points while you play this, which you'll then be able to transfer to the main campaign.
Other options in the application will comprise the complete Another Life simulation, which will allow you to grow plants, go fishing, and chill out at home. Alternatively, if that doesn't rock your boat, you'll be able to engage in the series' usual roster of mah-jong, shogi, and more. Again, you'll be able to convert any cash that you earn in these distractions to the full release. The application is due out alongside the full game on 22nd February in Japan. Sadly, there's no word on a Western iteration.
[source siliconera.com]