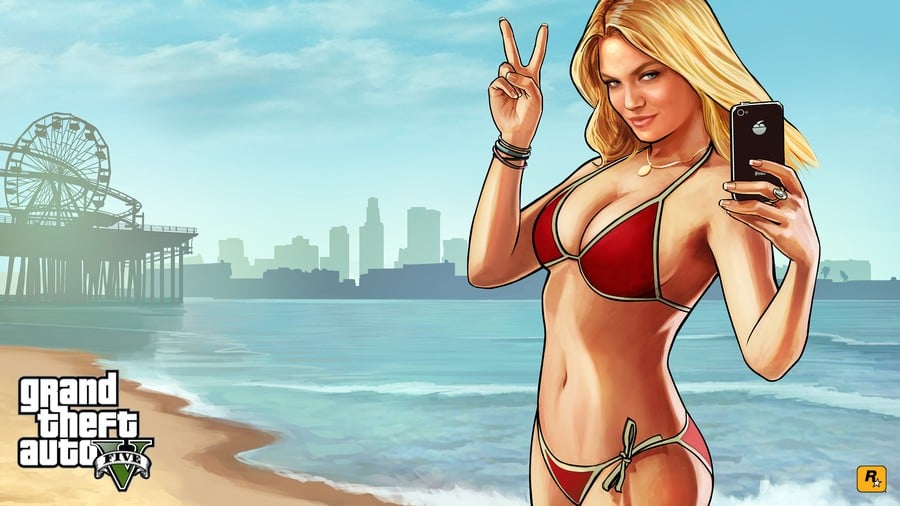 Child star turned jail bird Lindsay Lohan is reportedly not happy with Grand Theft Auto V. Celebrity rag TMZ reports that the actress has called in her lawyers to take action against Rockstar's open world opus, in which she believes that her image has been used without permission. "Sources tell us, Lohan's lawyers are currently crafting a lawsuit – demanding [the developer] pay some serious money for using Lindsay's image in the game," the publication claims.
According to the site, the Parent Trap performer considers the girl on the release's cover to be based upon her. There are two missions in the title that supposedly star a look-a-like, too. One of these sees you attempting to escape the paparazzi, while another prompts you to photograph the character getting frisky at the Chateau Marmont hotel – a location that the actress frequents.
Whether or not the former favourite has a case – or this story is even true – remains to be seen, but we're going to assume that the mega developer won't be writing any big settlement cheques any time soon. We certainly don't see the likeness with the cover star, as model Shelby Welinder has already confirmed that the artwork was based upon her. Still, we suppose that this gets Lohan back in the headlines again, huh?
[source tmz.com]