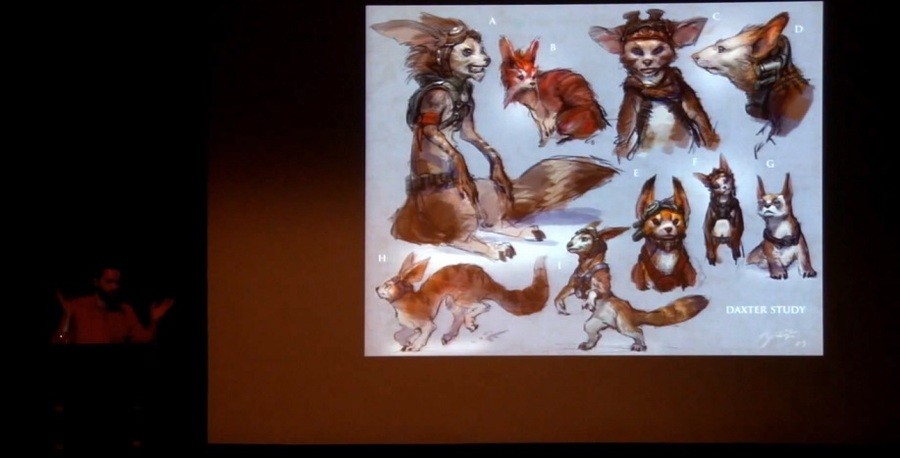 It's no secret that The Last of Us nearly didn't exist. Before starting work on the survival horror opus, creative director Neil Druckmann and his team considered rebooting the Jak & Daxter franchise with a realistic twist – and the early results were more terrifying than any of the horrific things that you see during Joel and Ellie's plight.
As part of his IGDA keynote in Toronto, the developer revealed the above concept art for the first time, which shows a much more believable interpretation of the outspoken sidekick. "We spent a lot of time exploring the world of Jak & Daxter, and how we would go about bringing it back," he said. "But as much as we liked the concepts, we felt that a lot of the ideas that we were having were moving away from what the [platforming series] is about."
He added: "We kept asking ourselves, 'Are we doing this for marketing reasons – just to give a game the Jak & Daxter prefix?' We felt that we weren't doing service to the things that the fans of the franchise liked. So we went to our boss, and we said, 'Do we have to do this?' And he said, 'No, if you want to do something else, come up with something else.'" The rest, of course, is history.
Despite all of this, Druckmann still believes that the concept for Daxter was "pretty good looking". We're putting the developer's poor choice of words down to stage fright, and assuming that what he really meant was "pretty scary looking". Seriously, we know that the Clickers are gross and all – but this is some nightmare inducing stuff. Perhaps the team could revisit the character design for The Last of Us' inevitable sequel.
[source youtube.com, via neogaf.com]