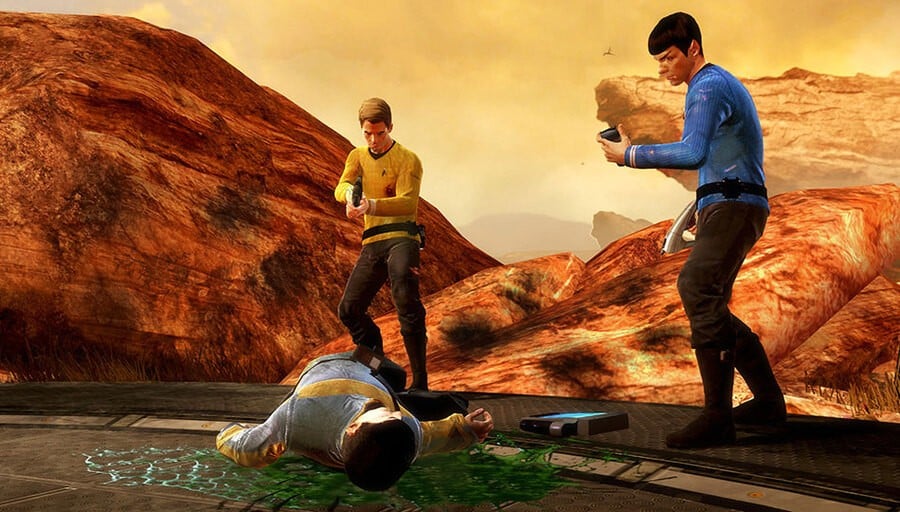 Star Trek: Into Darkness director JJ Abrams has revealed how disappointed he was with the video game adaptation which accompanied the recent movie.
Speaking to Xboxer360, Abrams said:
The last game, which was obviously a big disappointment to me...[It] was something that we were actually involved in from the very beginning and then we sort of realised that it was not going in a place where we were going to get what we wanted, so we dropped out and they continued to do it despite… y'know.

To me the video game could have been something that actually really benefited the series and was an exciting, fun game with great gameplay and instead it was not and was something that I think, for me emotionally it hurt, 'cos we were working our asses off making the movie.
Then this game came out and it got, this isn't even my opinion, it got universally panned and I think that it was something without question that didn't help the movie and arguably hurt it.
The game — which was developed by Digital Extremes and published by Namco Bandai — certainly wasn't a classic. We gave it 3/10 in our review, stating that: "Star Trek: The Video Game shows signs of promise, and even manages to deliver a serviceable plot – but buried beneath its palatable dialogue is a calamitous third-person shooter that makes a mockery out of its source material".
Do you feel the director's criticism is valid? Post a comment to share your feelings.
[source mcvuk.com]