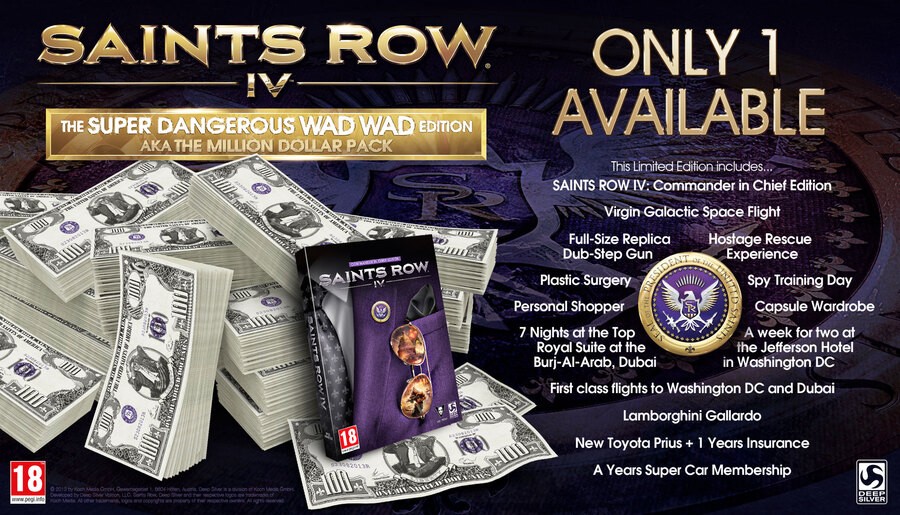 Another day, another Saints Row IV publicity stunt – except this one seems to be having the desired effect. Deep Silver has partnered with GAME to announce the sandbox adventure's one-of-a-kind 'Super Dangerous Wad Wad Edition', which will set you back a cool $1,000,000 to own. No, we're not making this up.
So, what does the limited edition set actually include? Well, in addition to a copy of the game, you'll also secure a Virgin Galactic Space Flight, a full-size replica of the release's dub-step gun, plastic surgery, a personal shopper, seven nights at the top of the Burj in Dubai, a Lamborghini Gallardo, a Toyota Prius – breathes – a spy training day, a week in Washington DC, a hostage rescue experience, a capsule wardrobe, and a year-long supercar membership. Phew.
We suppose that it's better than yet another statue. Still, we can't see anyone stumping up for this. That's probably part of the joke, though, right?
[source game.co.uk, via vg247.com]