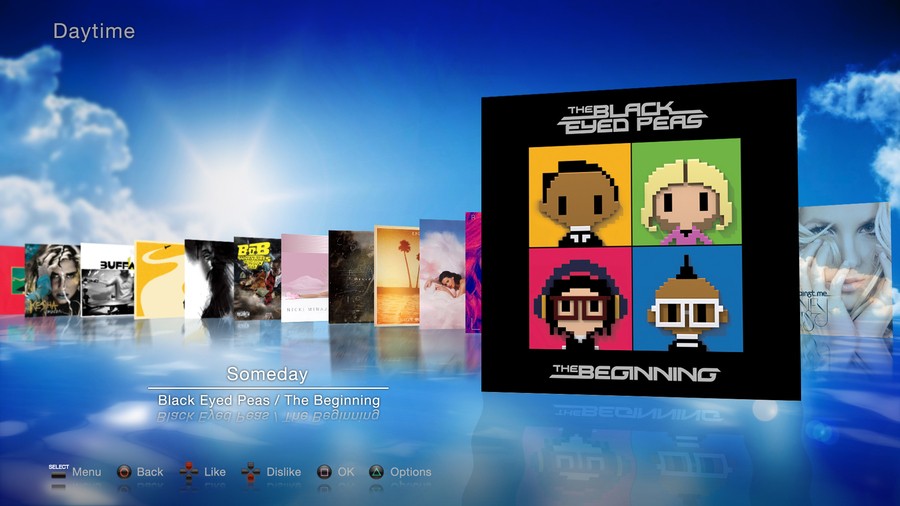 Another announcement that got largely overlooked during Sony's fruitful GamesCom 2013 press conference last week revolved around the improvements that the manufacturer's making to its Music Unlimited application. While the service has garnered some popularity on the PlayStation 3 and Vita, it's always been hindered by the hardware limitations of the respective devices. Fortunately, the platform holder's aiming to employ the added horsepower of the PlayStation 4 to elevate the experience.
For starters, the application will be built into the next generation console's operating system, allowing you to access the service's enormous music library wherever you are in the console. Even better, you'll be able to control your music using the PlayStation button, and even stream songs while you're playing games or doing other things. That's a game changer right there, because on existing platforms you're forced to boot up the software separately.
The interface will also be snappier on the new system, and will presumably employ the added inputs of the DualShock 4, such as the touchpad. It all sounds rather promising, and will be ready in time for launch. Furthermore, if you've already got an existing subscription, it will carry forward to the next generation console. Is this something that you're planning to use more of in the future? Broadcast your thoughts in the comments section below.
[source blog.eu.playstation.com]