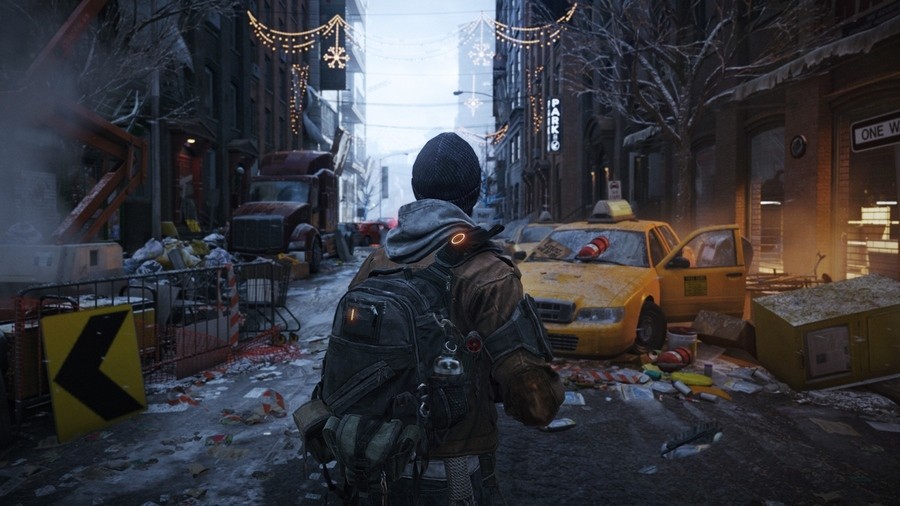 Unless you've been living under a rock these past few days, you'll probably have heard of Tom Clancy's The Division. The latest title from Swedish outfit Massive Entertainment aims to deliver an online open world RPG set in a dilapidated New York City. The game's due out next year on the PlayStation 4.
The ambitious adventure takes place three weeks after a global pandemic, which began on Black Friday. We did warn you that all of that shopping was bad for your health, huh? Assuming the role of the 'Division' – an elite group of self-supported tactical agents – you'll be free to explore the decimated urban city, where you'll seamlessly happen upon other players from across the globe.
"Our goal with Tom Clancy's The Division is nothing short of completely changing the way people play online RPGs," explained executive producer Fredrik Rundqvist. "With the power of next-gen consoles behind it, The Division puts players in the middle of breathtaking, persistent multiplayer thriller in which they will explore, fight, and work together as modern society collapses around them."
It certainly sounds – and looks – interesting. But don't take our word for it – check out the lengthy gameplay demo embedded below. Is this title on your radar? Let us know in the comments section.