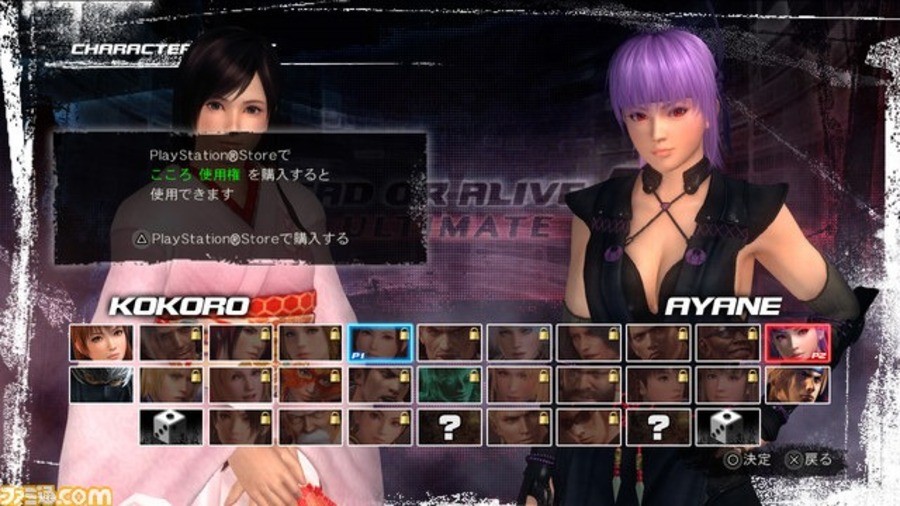 If you can't afford to enter the fray with some of gaming's most inappropriately attired fighters, Team Ninja has hatched a compelling method to allow you to step into the ring without spending a penny. According to popular Japanese publication Famitsu, a freemium iteration of the upcoming Dead or Alive 5 Ultimate will be released as a complimentary download on the PlayStation Network in North America on the 3rd September.
The cheap and cheerful option – which will be available alongside the full release of the complete compilation – will include four playable brawlers: Ryu Hayabusa, Hayate, Kasumi, and Ayane. You'll be able to fight against the full cast of characters, across all of the arenas. However, you'll need to splash out for the ability to play as the remaining stars and the story mode, with the latter costing around $15. New challengers, meanwhile, will set you back about $4 apiece.
Even better, the online component will be enabled at no added cost, and you'll even be able to fight against those that own the full title. However, the compatibility won't be extended to the vanilla version of the game, nor the PlayStation Vita port, Dead or Alive 5 Plus. Still, this sounds like a solid initiative, and well worth the bandwidth when it deploys. We didn't think that the latest entry in Team Ninja's upbeat franchise was particularly remarkable – but you can't really argue with free.
[source famitsu.com, via siliconera.com, joystiq.com]