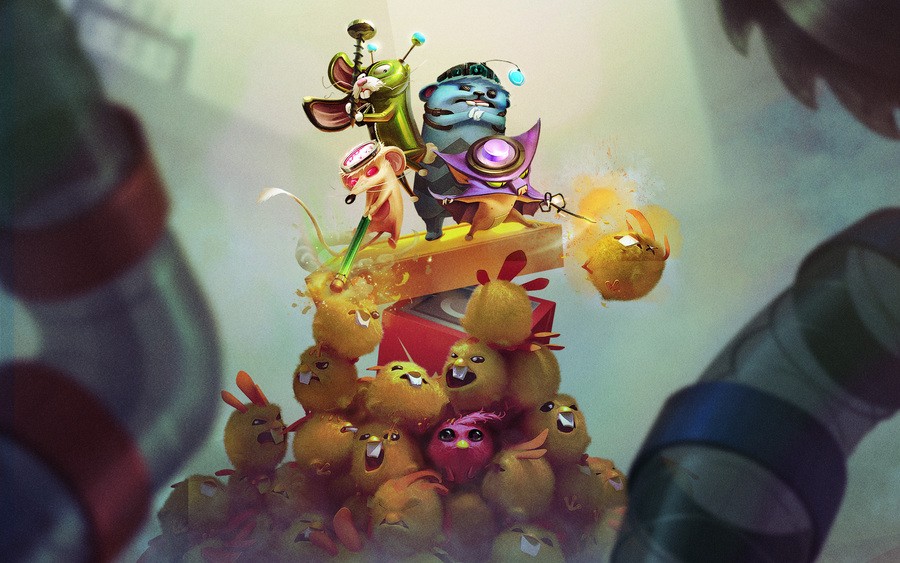 Tiny Brains, the invention of ex-Assassin's Creed III director Simon Darveau, is set to challenge the PlayStation 4 shortly after its release on the PlayStation 3 later this fall. The co-operative puzzler – which sees you assume the role of one of four rats, as you attempt to escape from a nefarious scientist's laboratory – was first revealed at PAX East earlier in the year.
"Our results from PAX East were really gratifying," beamed Darveau in a press release. "Every single person who played our demo ranked Tiny Brains as 'fun' or 'extremely fun', and we had a blast seeing the many ways that players combined their different powers to solve our puzzles. For E3, we've added in more devious challenges, and can't wait to experiment on... Oops, I mean collect feedback from new players."
As insinuated, each of the lead rodents has access to a unique power, with Create, Vortex, Teleport, and Force options on offer. The title has a beautiful art style, so we're eager to see how it translates to the PS4. Let's hope that we don't have to wait too long to see the title running on next generation hardware.
[source joystiq.com]