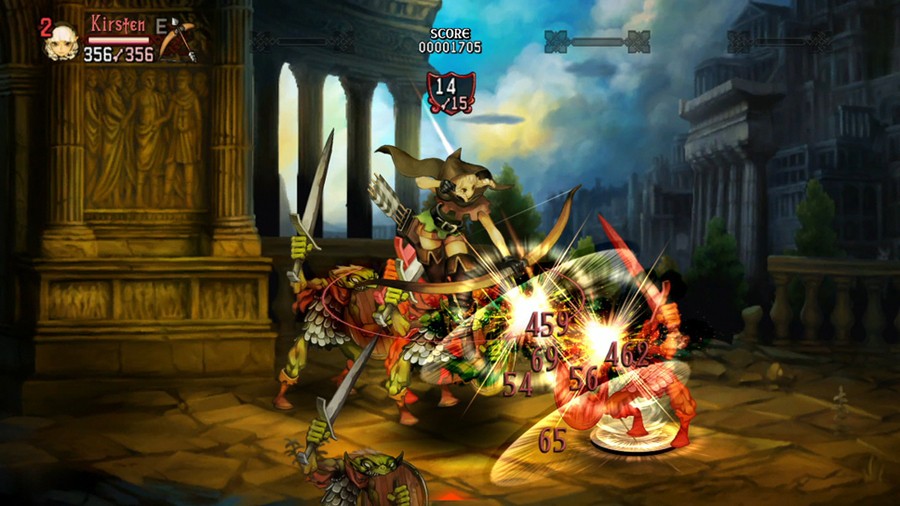 Vanillaware's slick PlayStation 3 and Vita brawler Dragon's Crown will stroll onto North American store shelves and the PlayStation Network this summer, publisher Atlus has announced. The game will set you back $49.99 for the console version, and $39.99 for the handheld release. There's no word on cross-buy at this stage, but it's looking unlikely.
"Dragon's Crown is one of the most perfect games I've ever played," beamed Naoto Hiraoka, president and chief executive officer of holding company Index Digital Media. "The amazing game design and artwork are among the best in any console generation, and the co-operative gameplay is highly addictive." We think he likes the release.
For those of you out of the loop, the game itself will see you take control of one of six different character classes, and embark on an epic co-operative quest "in the labyrinthine dungeons surrounding the medieval fantasy kingdom of Hydeland". Both the PS3 and Vita versions of the game will support drop-in/drop-out multiplayer, though cross-platform play is definitely off the cards.
Just in case you missed it, we've included last week's Japanese trailer in the space below. Let us know if you intend to spend some time on the throne later this year.