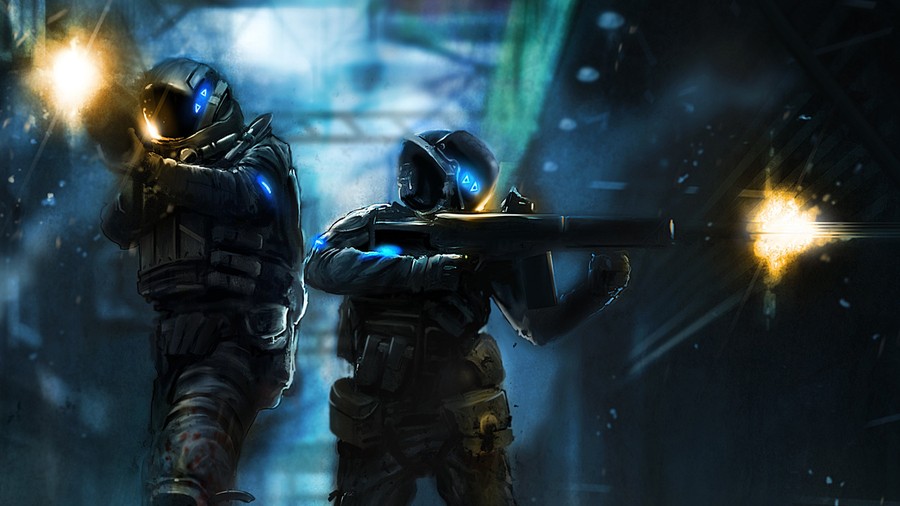 Sony may not have attached a price to the PlayStation 4, but you won't need to worry about opening your wallet for Blacklight: Retribution – the first-person shooter was announced as a free download for the next generation platform at GDC overnight. Like its PC counterpart, the title will be funded by microtransactions and add-ons, but the core client won't cost a penny.
According to the PlayStation Blog, the game will launch with ten maps and nine game modes. Playlists include the usual mix of Deathmatch and Capture the Flag, as well as a co-op option named Onslaught. Furthermore, you'll be able to completely customise your loadout and gear. "There are multiple permutations," beamed communications manager Collin Moore.
The title – which is being developed by Zombie Studios – is the first next generation game to take advantage of Sony's popular Pub Fund initiative, which sees the platform holder contribute towards development costs in return for a small window of exclusivity. The initiative has given birth to releases such as Burn Zombie Burn and Tales from Space: Mutant Blobs Attack in the past.
There's a teaser trailer embedded in the space below. At the grand sum of nothing, are you willing to give this title a try? Let us know in the comments section.
[source blog.us.playstation.com]