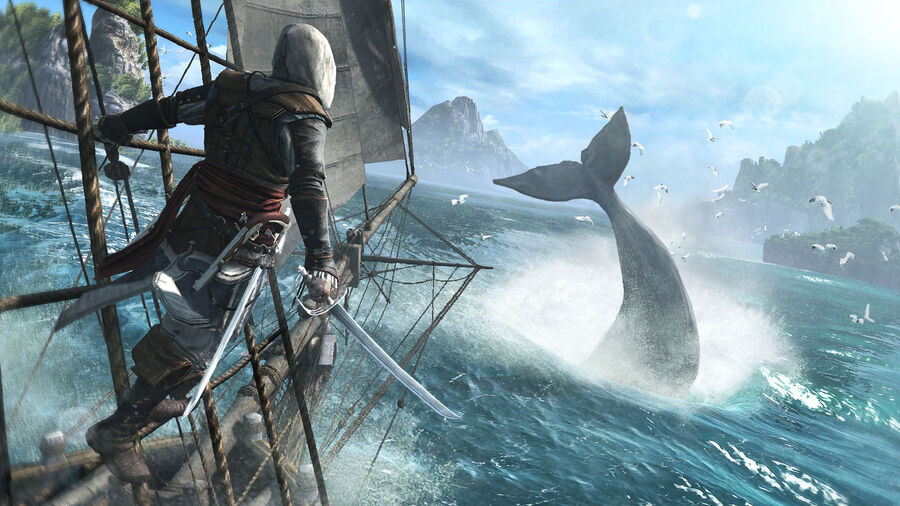 Ubisoft has pillaged the first gameplay footage of Assassin's Creed IV: Black Flag, showing everything from deep sea diving to naval battles. The trailer offers a proper introduction to new protagonist Edward Kenway, and also shows off some of the locales that you can expect to explore during the course of the piratical campaign.
In addition to the fresh footage, the publisher has also confirmed a suite of collector's editions, which will be available at launch in the UK. Bundles include the Skull Edition, the Special Edition (exclusive to GAME), the Buccaneer Edition (exclusive to GAME), and the Black Chest Edition (exclusive to Ubisoft's online store, Uplay). We've included images of all of the packages below.
New copies of the game will come with 'VIP entry' to The Watch, a programme that will reward you with bonus content and rewards. While the press information isn't clear, it sounds like some sort of Assassin's Creed social network, where you'll be able to chat about the title, share content, and compare your skills with other budding seafarers.
There's no word on an Online Pass or Season Pass for the game, but we're guessing that the former will be tied into the aforementioned access to The Watch. If you're still craving more information about Assassin's Creed IV: Black Flag, don't forget to check out our preview of the game through here. Furthermore, let us know what you think of the gameplay footage in the comments section.