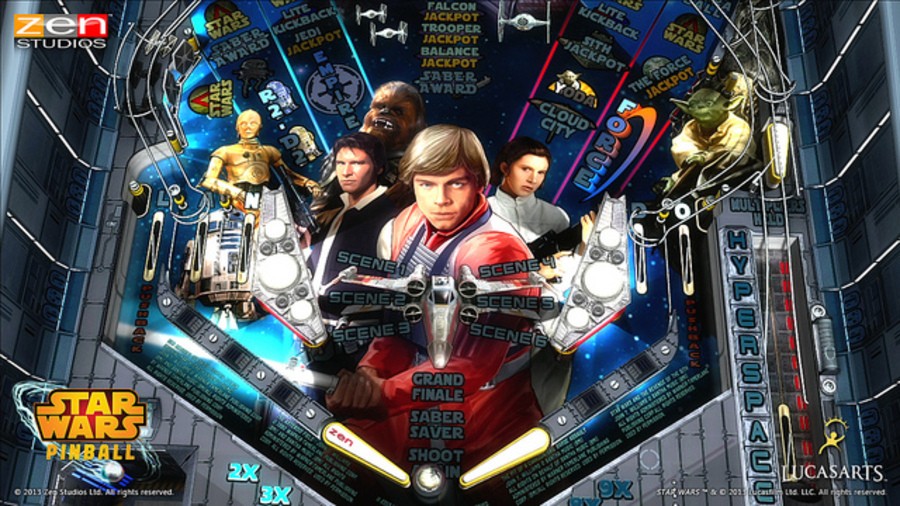 A long time ago, in a galaxy far, far away, developer Zen Studios revealed that it was working on a new batch of Star Wars themed tables for its free PlayStation 3 and Vita application Zen Pinball 2 – but the announcement was yanked faster than the Millennium Falcon in hyperspace. Still, there's nothing stopping us from relaying what we read.
The developer has teamed up with LucasArts to create a slew of new layouts based on the epic sci-fi franchise. The first pack – due out this month – will feature tables inspired by Star Wars V: The Empire Strikes Back, Boba Fett, and Star Wars: The Clone Wars. More designs are in the works, but are not set to be unveiled until later in the year.
There was a teaser trailer, but that's been pulled too. Just imagine dramatic music, images of Luke Skywalker, and silver balls riding up ramps, and you should get the general idea.
[source blog.us.playstation.com]