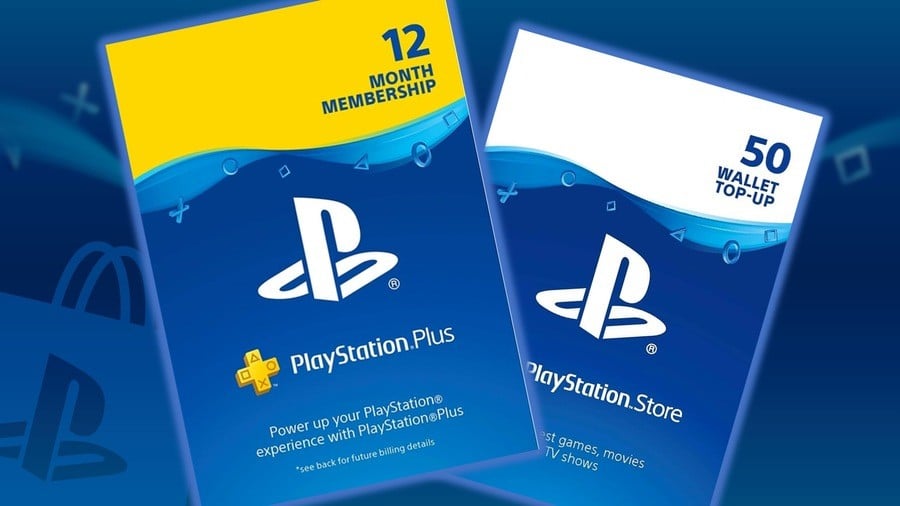 Where can you buy discounted PlayStation Store credit? How can you save money on PS Plus subscriptions? If you find yourself asking either of those questions whenever you're looking to pick up new games for your PlayStation 5 or PS4, you've certainly come to the right place.
In this guide, we'll be sharing a list of the best places to get PlayStation Wallet top ups and discounted PS Plus subscriptions. You can save yourself a small fortune when it comes to picking up these digital PS5 and PS4 goodies – you just have to know where to look.
All prices in this guide are correct at the time of writing, and we'll endeavour to keep this page regularly updated, but please note that prices do fluctuate.
Ready? Click on your chosen region in our contents table below to get started!
UK
There are several great options for picking up discounted digital PlayStation products in the UK, and we'll be sharing our go-tos for you below.
Buy Cheap PS Plus Subscriptions - UK
Let's kick things off with PS Plus subscriptions. Below, you'll find some of the best places to buy a PS Plus membership, either as a newcomer to the service or to top up your current remaining term. Remember that Sony's PS Plus service is changing in June – more details on that can be found here: New PS Plus Memberships: All Three Tiers Explained.
ShopTo
When purchasing a PS Plus subscription at ShopTo, you'll receive a digital code that can be redeemed on the PlayStation store to activate your membership. Often, ShopTo offers discounted subscriptions.
CDkeys
It's a similar deal over at CDkeys, where you'll receive a digital code that can be redeemed for your subscription. Again, prices can often be below RRP.
Buy Cheap PlayStation Wallet Top Ups - UK
Getting discounted PlayStation Store credit is a no-brainer, and should always be your first choice when buying any games digitally on PS5 or PS4.
As an example, say you want to buy a game that's £50 on the PlayStation Store. Rather than pay the full £50 from your credit card on the PS Store, why not pick up a discounted £50 voucher and add those funds to your account – that way, you can use the funds instead and effectively get your £50 game for less!
ShopTo
Just like with PS Plus subscriptions, ShopTo will send your Wallet Top Up via a digital code that can be redeemed on the PlayStation store. These codes are almost always under RRP, and can even be sent to a friend as a makeshift Gift Card.
CDkeys
And yet again, it's exactly the same over at CDkeys. Buying the products below will give you a code that can be redeemed in your account or sent to a friend. Save yourself some money!
Other Options - UK
Amazon
If you're not familiar with the stores above and would rather shop with a brand you've more than likely encountered before, Amazon's always a good bet. It doesn't tend to offer discounts on its PlayStation codes, but if you already have an Amazon account and want to get credit ASAP, you can't really go wrong here.
GAME
Another well-known store in the UK is GAME, which also stocks PlayStation credit at full price.
US
Buy Cheap PS Plus Subscriptions - US
CDkeys
Buy Cheap PlayStation Wallet Top Ups - US
CDkeys
Other Options - US
Amazon
Similarly to the UK, Amazon's a good choice if you're looking to shop at a store you're more familiar with. Codes are usually sold at full retail price but do occasionally go on sale, usually for special occasions like Black Friday.
Playasia
You could also opt to shop with Playasia, where you can typically save a whole cent!
Other Countries
While our guide is primarily focused on readers based in the US and UK, CDkeys also offers discounted PS Plus subscriptions for the following countries (links will take you to CDkeys' website where you can purchase a subscription):
Money-Saving Tips
Never Pay Full Price Again - How to Save Money on Every PS5, PS4 Game
By taking advantage of discounted Wallet Top Ups (you'll find plenty of options on this page up above), you can save on every single digital purchase you make on PlayStation 5 and PS4. Let us talk you through it.
In the example below, we're wanting to buy a Digital Deluxe edition of Horizon Forbidden West on PS5, which costs £79.99 on the PlayStation Store online and on console. One method of purchasing the game is to simply pay directly through the store using your debit or credit card, which will naturally cost you the full price of £79.99.
Method Two, however, takes advantage of a discounted Wallet Top Up. Here, we grabbed an £80 voucher from a retailer, which was discounted at £69.85. We added these funds to our account and paid for the game that way, meaning we only paid £69.85, but now have a copy of the game and an extra £0.01 (hooray!) in our account for next time.
It can work when the numbers don't match up, too. In this example, Ghostwire: Tokyo costs £59.99 to buy outright. We pick up a discounted £45 voucher, which won't cover the game in full. But still, rather than spending the full £59.99, we still make significant savings!
Best Deals on PS Plus Subscriptions
While buying, activating and renewing your PlayStation Plus subscription on your console might be the most standard way of doing things, you can save a good chunk of money each year by picking up discounted codes online.
Higher up on this very page, we've shared a selection of retailers who offer discounted subscriptions. By purchasing those products, you'll receive the very same subscription available directly from your console, but at a lower price.
Remember, you can also stack several years of PlayStation Plus subscriptions at one time, so if you see a great price in our guide up above and know that you're going to want to be subscribed for a few years, you can buy several codes and redeem them all in one go, securing a cheaper subscription for years to come!
Note: Sony's PS Plus service is changing in June 2022. For all the details, visit our guide: New PS Plus Memberships: All Three Tiers Explained.
---
This article is part of our PS5 buyer's guide, which can also help you with the following: