What's the best DMR 14 Loadout in Call of Duty: Warzone? While it has been subject to two waves of nerfs, the rifle in question is still one of the best weapons you can get in the Battle Royale title. As such, it's no wonder you want it to be part of your Loadout if you're trying to win matches. In this Warzone beginner's guide, we're going to reveal the best DMR 14 Loadout, including what attachments to equip.
Warzone: Best DMR 14 Loadout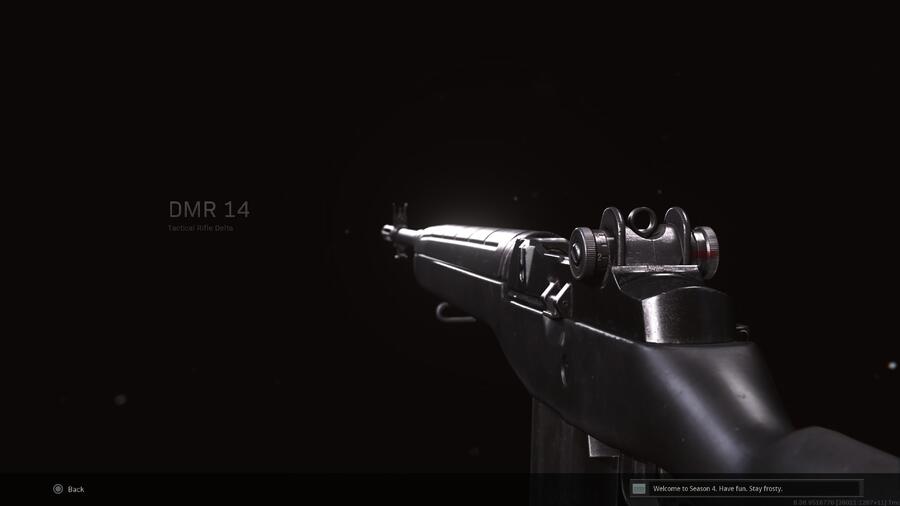 Muzzle: Agency Silencer
Barrel: 20.8" Task Force
Optic: Axial Arms 3x Optic
Underbarrel: Field Agent Foregrip
Ammunition: Salvo 40 Round Fast Mag
Using the attachments listed above on a DMR 14, you've got a Loadout prepped for devastation. The Agency Silencer will muffle your shots for enemies at close range, the 20.8" Task Force Barrel is designed to increase your effective damage range, and the Axial Arms 3x Optic Scope ensures you can accurately target opposing teams at a distance. The Field Agent Foregrip is there to further boost your effective range while the Salvo 40 Round Fast Mag places a ton of bullets in a single magazine and even allows you to switch to a new one pretty quickly.
---
Can you think of a better DMR 14 Loadout for Call of Duty: Warzone? How have you performed with the attachments listed above? Check out our Warzone Beginner's Guide, and let us know in the comments below.