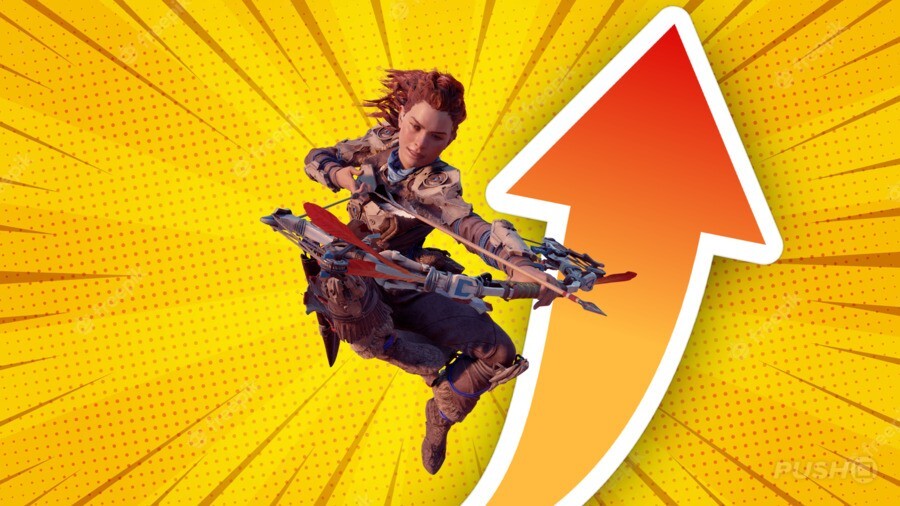 How do you level up fast in Horizon Zero Dawn? Like any role-playing game, you're going to want to raise your level as quickly as possible by earning XP. Each time you level up, you'll get a new Skill Point which can be spent in the game's Skill Tree. As part of our Horizon Zero Dawn guide, we're going to explain the quickest way to earn XP and Skill Points.
Horizon Zero Dawn: How to Level Up Fast
It may sound obvious, but the best way to increase Aloy's level in Horizon Zero Dawn is to complete as many quests as possible. Main quests will sometimes reward you with Skill Points as well as lots of XP, while side-quests can be equally generous.
It's worth remembering that while you're completing quests, you'll also very likely be earning XP for combat. Stealth can be a good way to maximise your XP intake, but also try to tear off larger robots' armour for big injections of experience points. If you're facing human adversaries, then aim for the head, as you'll get extra XP for a headshot.
Another good way to ensure that you're levelling fast is to embrace each random combat encounter that you face when navigating the open world. If you avoid fights with the many machine that litter the landscape, then you won't be earning XP for these battles, and you may find yourself underlevelled later on.
Embrace the hunt, Hunter – it's the best part of the game after all.
---
What's your method for levelling up fast in Horizon Zero Dawn? Take a look at our Horizon Zero Dawn guide, and let us know in the comments section below.