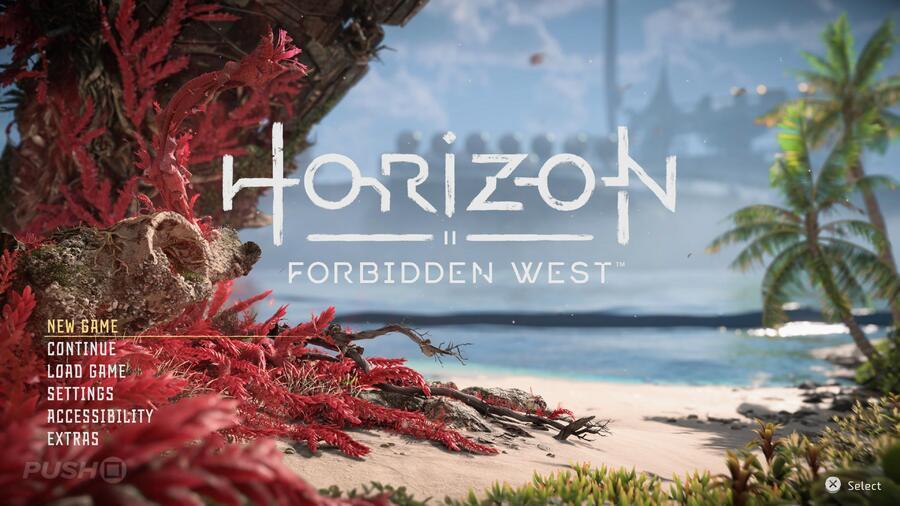 Does Horizon Forbidden West have New Game +? Many games these days have a feature called New Game Plus, a way to start the game over again but with all your original progress carried over. As part of our Horizon Forbidden West guide, we're going to let you know whether the game features New Game +.
Horizon Forbidden West: Does It Have New Game +?

As of right now, Horizon Forbidden West does not have New Game Plus mode. When you complete the game's main story, the credits will roll and you'll return to the main menu, but there's no option to begin a New Game + playthrough.
You can of course continue your save and keep playing, however. After beating the story, you can jump back into your normal game and carry on exploring the map, completing Side Quests, or tackling other challenges you didn't get around to yet.
It's worth noting that the first game, Horizon Zero Dawn, didn't have New Game + at launch either. Guerrilla did patch in the mode months later with a free update, so there's every possibility that the same is planned for Horizon Forbidden West. We will update this page if and when New Game Plus is added to the game.
---
Are you hoping to see New Game + arrive in Horizon Forbidden West? Let us know in the comments section below, and check out our Horizon Forbidden West guide for lots more info.