How do you customise your radio in GTA Online? While Los Santos boasts an incredible array of radio stations to listen to, it can be fiddly trying to adjust the dial with so many options available, especially when you only listen to a handful of them. Fortunately, as part of our GTA Online guide, we're going to explain how to customise your radio.
GTA Online: How to Customise Your Radio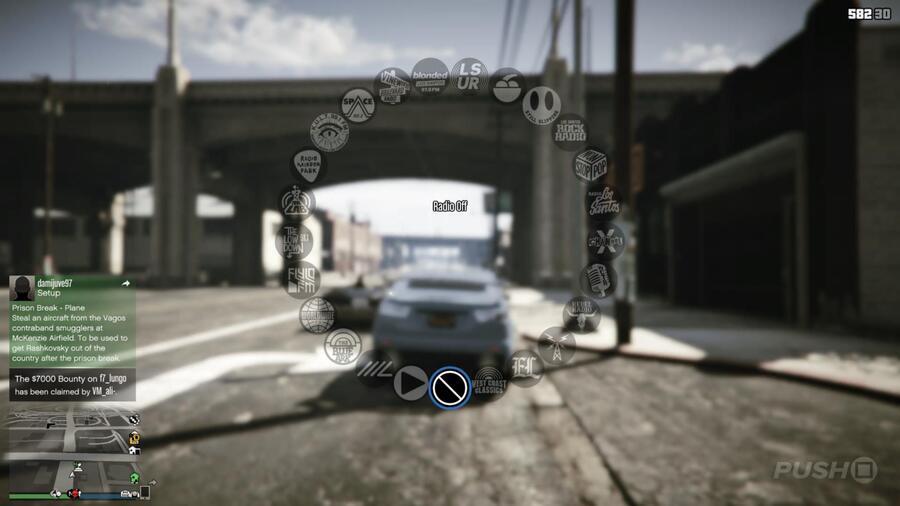 It's fairly easy to customise your radio in GTA Online. Simply hold down the touchpad to bring up the Interaction Menu and select Inventory > Radio Station Favorites. This will bring up a list of all the radio stations in the game, with a check box next to them.
Simply toggle off the radio stations you don't use or listen to, and exit out of the Interaction Menu. When you hold left on the d-pad in a vehicle, your radial menu will reflect the changes you've made. If you want to listen to radio stations you've removed at a later date, simply go back to the Interaction Menu and follow the steps above to add them back in.
---
Do you customise your radio in GTA Online? Tune in to our GTA Online guide, and let us know in the comments section below.