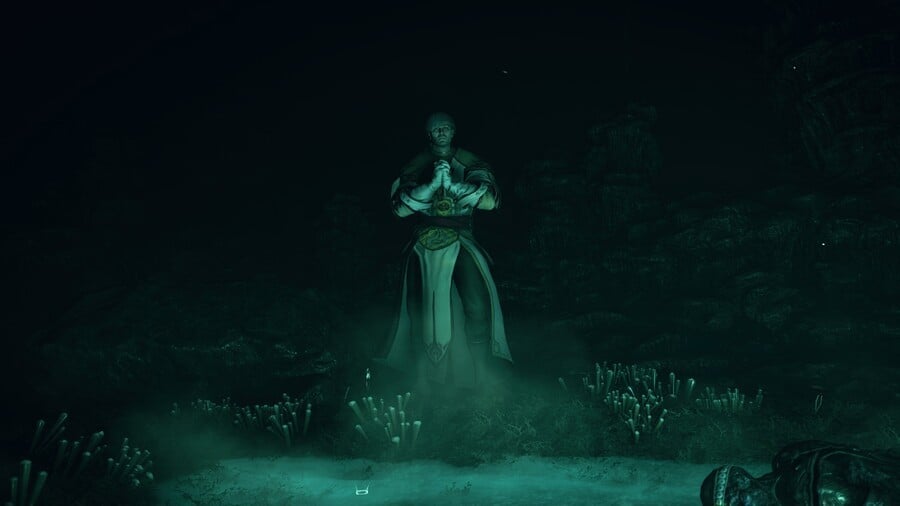 Where is Saint Urbain and how do you rescue him? Saint Urbain is especially useful as freeing him will grant you access to the most helpful Miracles in Demon's Souls. Rescuing him isn't too difficult, and doing so will get you the Umbasa Trophy to sweeten the deal. As part of our Demon's Souls guide, we'll tell you where to find him and how to rescue him.
Finding and Rescuing Saint Urbain
It just so happens that Saint Urbain is in the same location as the Makoto sword in the Archstone of the Shadowmen which is also needed for a Trophy. Take a look at the Worthy of the Sword section of our Demon's Souls: All Trophies and How to Get the Platinum guide for more details on how to get that magical sword.
Where to Find Saint Urbain
Saint Urbain isn't too far from the Adjudicator Archstone checkpoint in the Archstone of the Shadowmen stage. Warp there, drop down into the dark area where the Reaper is, and enter the doorway to the right of the stairs that lead up to the aforementioned Reaper. Fall down the pit in this room (or talk to Patches if he's here and he'll save you some work by kicking you down the pit himself) and turn around to find Saint Urbain patiently standing.
How to Free Saint Urbain
Freeing Saint Urbain is extremely straightforward. If you haven't already defeated it earlier, there will be a Black Phantom enemy guarding the door out of this pit you've found yourself in. Defeat the phantom, open the door, talk to Saint Urbain to make sure he understands that he's free now, and meet him back at The Nexus to purchase his Miracles.
---
Did you get as infuriated as we did when patches kicked you down that pit? Tell us how close you came to killing him in the comments below. Don't forget to take a look at our Demon's Souls guide where we've got guides and walkthroughs for your other Demon's Souls needs.