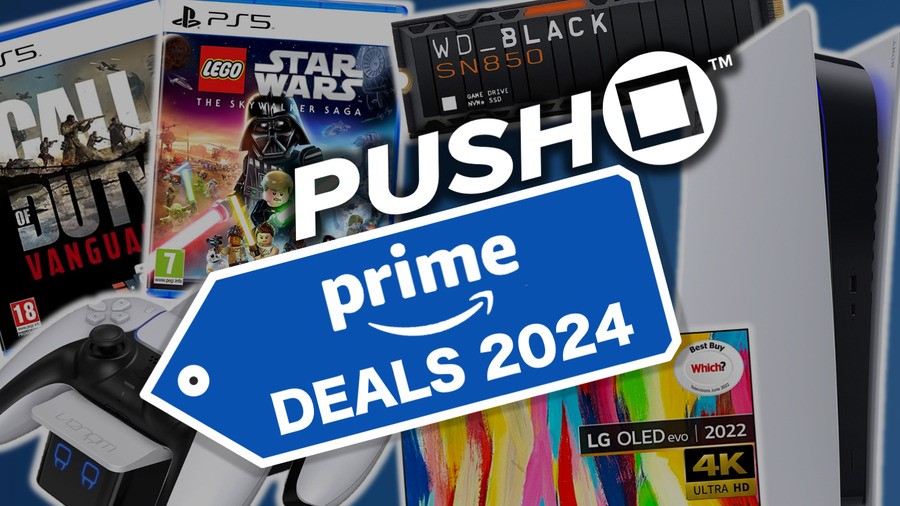 This year's Amazon Prime Day is just around the corner, with the retail giant confirming plans for a 2022 extravaganza of deals across all sorts of product categories. Of course, it's the PlayStation 5 and PS4 deals we're interested in here in this guide, so let's get stuck in.
Amazon Prime Day 2022 will be taking place on Tuesday 12th and Wednesday 13th July. The event usually gives us two full days of cracking discounts across games, accessories, TVs and more, so we can expect something similar this year.
Below, we've kept a list of the deals found in last year's event. While it's impossible to predict which offers will be available until this year's event gets underway, we hope last year's list will give you a good idea of the kind of thing you can expect to see.
We'll be updating this page with all the best PlayStation deals when the event kicks off on 12th July, so bookmark this page and check back with us then. For now, make sure you activate a free Prime trial so that you're ready for the big day (details below).
Current Deals: Today's Amazon Gaming Deals (US) | Today's Amazon Gaming Deals (UK)
Amazon Prime Day 2022: When Is It?
Amazon Prime Day 2022 is taking place on Tuesday 12th and Wednesday 13th July.
Grab a Free Trial
Amazon Prime Day sales are exclusively available for those who are signed up to the retailer's Prime service. If you already have a membership, you'll be able to get saving straight away, but don't worry if you don't.
Those who pick up a free 30-day trial (just remember to cancel it before it renews) can also take part in the fun and access all the deals. If you grab a free trial now, its 30-day run time will cover you for Prime Day on July 12th:
You could also consider checking out a Prime Student trial should that apply to you: US / UK.
Amazon Prime Day 2021: All PS5, PS4 Deals
Below is a list of all deals that were available during Amazon Prime Day 2021, including PS5 and PS4 games, PS Plus subscriptions, console bundles, and more. We'll update this guide with current deals when the 2022 event begins.
PS5 Games
USA Deals
UK Deals
PS4 Games
USA Deals
UK Deals
PS Plus and PS Now Subscriptions
USA Deals
UK Deals
DualSense PS5 Controllers, Accessories, and Bundles
USA Deals
UK Deals
Headphones
USA Deals
UK Deals
4K TVs
USA Deals
UK Deals