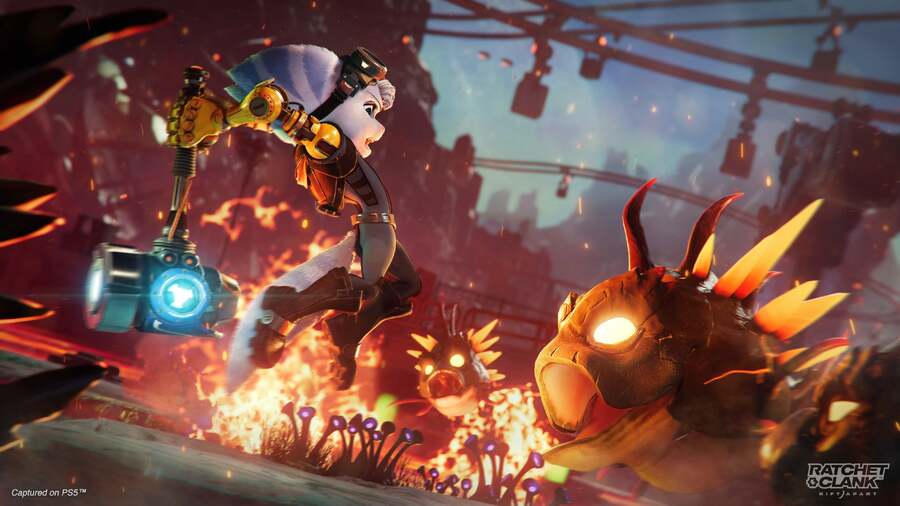 Grand Theft Auto V is just a machine — in the UK, at least. In the latest physical games chart, us Brits have put Rockstar's juggernaut open world title in third place, selling best on PlayStation 4. It's mad that it can still swing podium positions.
Elsewhere, Ratchet & Clank: Rift Apart is the week's best-selling PS5 game, bouncing all the way back into fourth. Then there's a superhero double bill, with Marvel's Avengers and Marvel's Spider-Man: Miles Morales in sixth and seventh respectively. Ghost of Tsushima: Director's Cut was in ninth last week but has slipped out of the top 10 into 13th. Similarly, Aliens: Fireteam Elite is now in 12th after an impressive number one debut.
Here's the latest top 10 in full.
UK Sales Charts: Week Ending 4th September 2021
Minecraft (Switch)
Mario Kart 8 Deluxe
Grand Theft Auto V
Ratchet & Clank: Rift Apart
Animal Crossing: New Horizons
Marvel's Avengers
Marvel's Spider-Man: Miles Morales
F1 2021
FIFA 21
Super Mario 3D World + Bowser's Fury