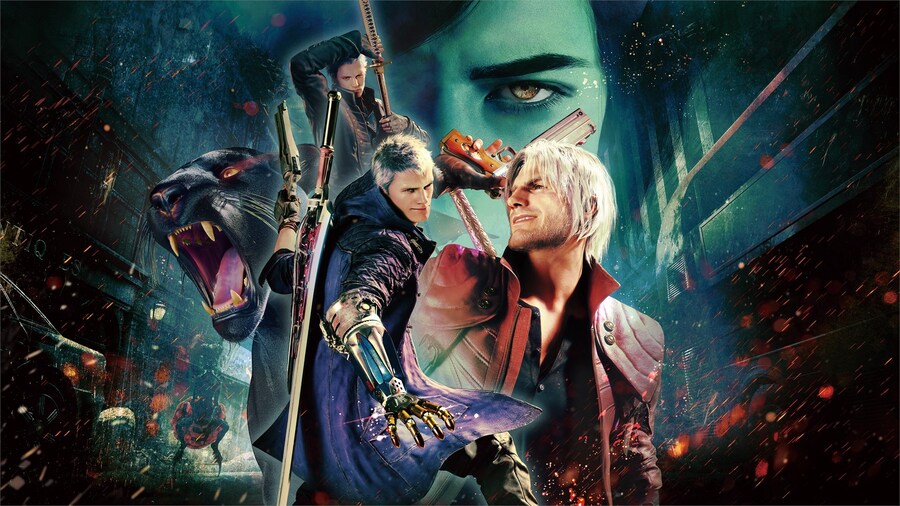 Another week, another PlayStation Store sale. You know the score. The PS Store Essential Picks sale is sticking around for two weeks, expiring at midnight on 15th September 2021. We've got lots of different PS5 and PS4 titles on offer, so with the deals active across the UK, EU, and US storefronts right now, let's take a look at what we've got.
On the PS5 front, Devil May Cry 5: Special Edition receives its first-ever digital discount, bringing the price down to just £26.24/$29.99. F1 2021 drops to £42.59/$44.99, Cris Tales comes in at £27.99/$31.99, and Chivalry 2 slashes its price to £27.99/$31.99. It Takes Two is then discounted to £26.24/$29.99, Bugsnax is £13.49/$18.74, and Call of Duty: Black Ops Cold War comes in at £32.49/$34.99.
For PS4 games, there's Biomutant for £41.24/$44.99, Ghostrunner reaches its cheapest digital price of £9.99/$11.99, and The Outer Worlds is £16.49/$19.79. Then there's Blasphemous for £7.19/$8.99, Resident Evil 2 at £13.99/$15.99, and Necromunda: Hired Gun is £24.74/$29.99.
To be perfectly honest, it's not the best PS Store sale we've ever seen. Just putting together this list of noteworthy deals was a challenge in itself this week. Nevertheless, UK and EU users can check out every PS5, PS4 game included in the essential picks sale through here. US readers should use this link. Does anything take your fancy? Share your digital haul in the comments below.
[source store.playstation.com]