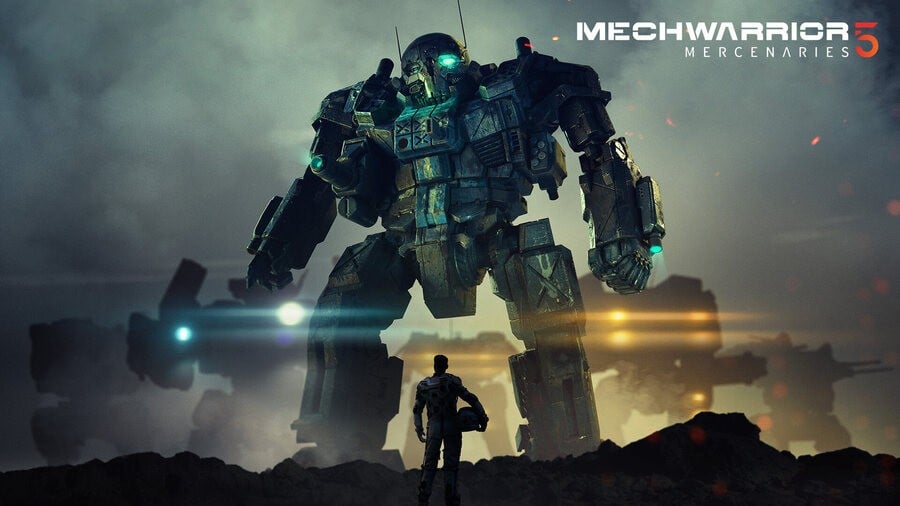 Metalheads rejoice: MechWarrior is returning to PlayStation after 26 years of being missing in action. The series' latest instalment, MechWarrior 5: Mercenaries, is deploying on both PS5 and PS4 — and it's coming a lot sooner than you might think. Indeed, it's just a couple of weeks away: it slams into the PlayStation Store on the 23rd September.
For those totally out of the loop — it has been over two decades since MechWarrior 2 released on the PS1, after all — MechWarrior is essentially a shooter with strategic RPG elements. You pilot hulking mechs across loads of different battlefields, raining bullets and lasers on just about anything that stands in your way.
In Mercenaries, you're the leader of... well, a band of mercenaries, and it's your job to keep the company up and running. You accept contracts from various warring factions, upgrade your mechs, and attempt to take good care of your subordinates, who fight alongside you on the battlefield.
"Whether you're more of a solo player and want to focus on building up your mercenary squad of AI-controlled MechWarrior mercenaries in the single-player PvE campaign or are looking for more teamwork focused Instant Action with 4-player co-op, there's lots to enjoy and discover as you level cities and lay waste to rivals on your own or with friends," reads developer Piranha Games' post on the PlayStation Blog.
The PS5 version of MechWarrior 5 promises DualSense support, with haptic feedback. And, for its release on consoles, fundamental adjustments have been made to how the game plays: "One of the more noteworthy features PlayStation players can look forward to is the ability for players to switch between any of the AI Lance BattleMechs during a mission. For the initial release, manual control was limited to the player's main BattleMech. This seemingly small update makes a huge impact, allowing players to instantly bounce between all their friendly BattleMechs, with full control over movements and attacks, at any time. The extra precision over control all the BattleMechs in your squad also allows for more strategic and thoughtful positioning with full control of weapons and movement in real-time, adding a whole new layer to each and every mission."
MechWarrior 5 was met with positive reviews when it first launched on PC in 2019, and it's received a raft of updates since. Is this one on your radar? Try not to cause too much destruction in the comments section below.
[source blog.playstation.com]