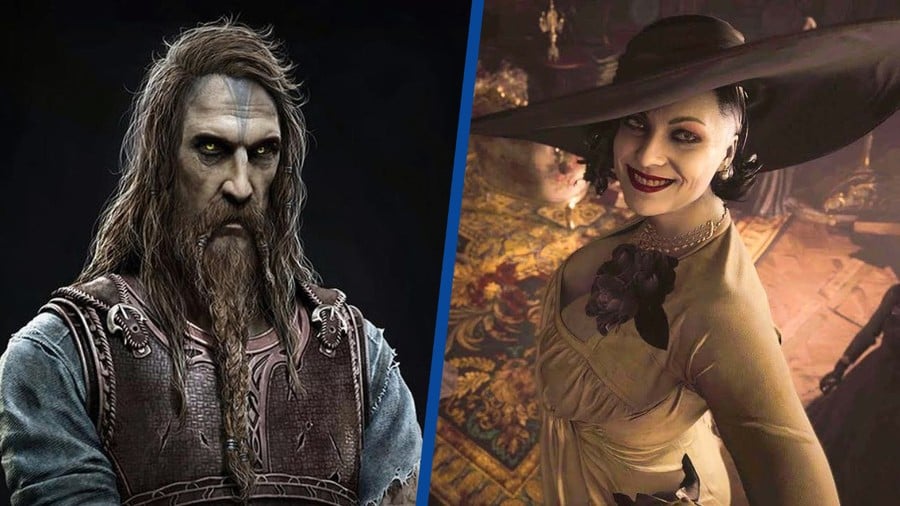 Tyr is a name we heard a lot during the course of 2018's God of War, but we never got to meet the Norse god in the flesh. That's set to change in God of War Ragnarok — the new trailer heavily implies he'll ally with Kratos and Atreus, presumably tagging along for at least part of the adventure. That's all very exciting, and we're looking forward to learning more about the Norse god of war. One detail that's quickly been established, though, is his height.
In the trailer, Tyr stands up to tower above Kratos, who already seems like a rather tall man. After Santa Monica Studio asked social media to take a guess at Tyr's height, one fan was on the money: Tyr is 8 feet, 5 inches tall — approximately 2.5 metres. Impressive!
However, as has quickly been pointed out, Tyr doesn't quite measure up to a certain other giant video game character. Resident Evil Village's Lady Dimitrescu is a monstrously tall 9 feet, 6 inches (2.9 metres), a full foot taller than the Norse god. It seems that large lads and lasses are in, these days.
So, there you have it. Tyr might make Kratos look tiny, but Lady Dimitrescu is still the queen of tall ones.
[source twitter.com]