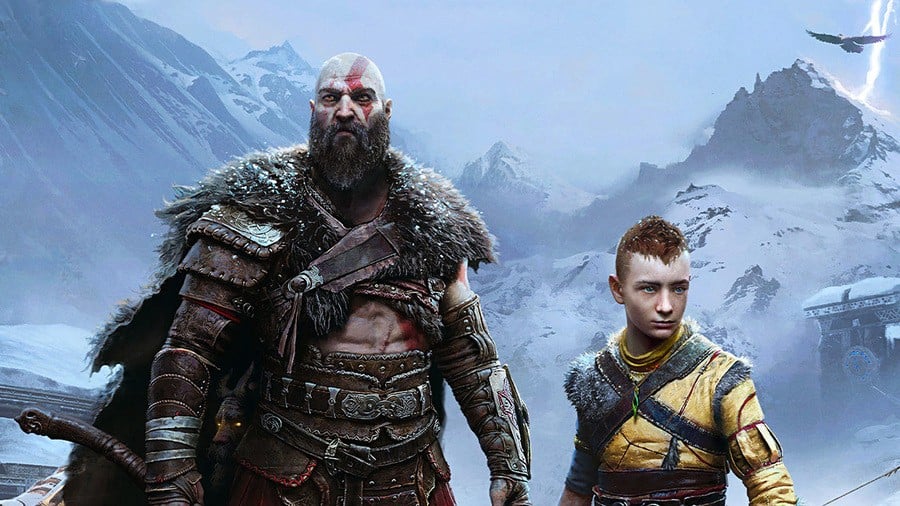 God of War Ragnarok looks excellent in the recent trailer, and we're really looking forward to finding out how Kratos and Atreus' Norse adventure concludes in the sequel. Indeed, the upcoming game will be the end of the Norse mythology saga, meaning it's not getting the (perhaps expected) trilogy treatment. How come?
Well, in an interview with YouTuber Kaptain Kuba, studio creative director Cory Barlog explains the reasoning behind wrapping up the story in two games instead of three. In a nutshell, it all boils down to the amount of time it takes to make these large scale titles. "I think one of the most important reasons is the first game took five years," Barlog says. "The second game, I don't know how long it's going to take but I'm just going to throw out that it's going to take a close to a similar time. Then if you think a third one in that same [timeframe], we're talking a span of close to fifteen years of a single story, and I feel like that's just too stretched out."
He says that it feels like too long an amount of time to ask players to stay invested. Barlog wants fans to be able to play the games back to back and get the full story, akin to watching a movie box set, "before my kid is in college".
We think it's a pretty logical move to make; while a trilogy would be cool, having the Norse story be just two games will mean they both have a lot of impact, fans won't get tired of the world, and the studio can move on to other things.
What do you think? Would you have preferred God of War Ragnarok to be the middle game of a trilogy, or are you happy with two? Tell us in the comments section below.
[source youtube.com, via ign.com]