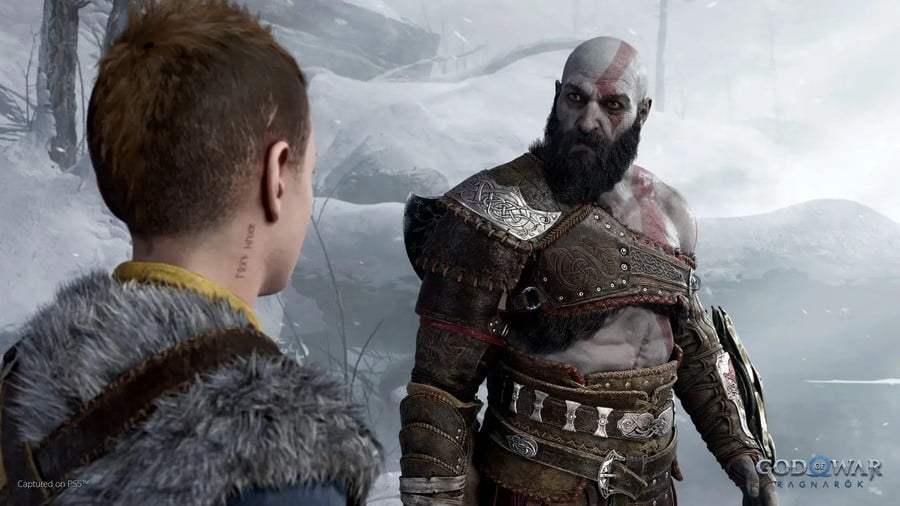 God of War Ragnarok is real, and it looks like another epic adventure for our beloved Ghost of Sparta. However, it sounds as though it could also be his last — at least, his last in the realm of Norse mythology.
Speaking during the PlayStation Showcase's post-show interview, Eric Williams, director on the sequel, was asked if Ragnarok — the cataclysmic battle that signals the end of the world — will happen within the game. "You can't call the game God of War Ragnarok and not have Ragnarok happen in the game," Williams says.
What he says next is very interesting: "It's gonna happen. We're gonna cap off the Norse series with it."
So, this seems to be the second and final Norse game in the God of War series. We're sure many were expecting a trilogy, but Santa Monica Studio looks to be calling it a day after Ragnarok.
Elsewhere, on the PlayStation Blog, it's been confirmed that we'll be visiting all nine realms in this title. In 2018's game, three of the realms were sealed off — Vanaheim, Svartalfheim, and Asgard — but they will be accessible and fully explorable in Ragnarok, along with the others we all know and love. There aren't really any details on what these locations bring to the table, but it seems this will be a beefy game. "Exploring the realms will take you everywhere from verdant, otherworldly jungles to intricate subterranean mining networks," reads the Blog. "This next installment in the series will bring you a more diverse, beautiful, and mysterious variety of locations than in any other God of War game."
Bring it on. Are you excited for this one? Prepare yourselves in the comments section below.
[source blog.playstation.com]