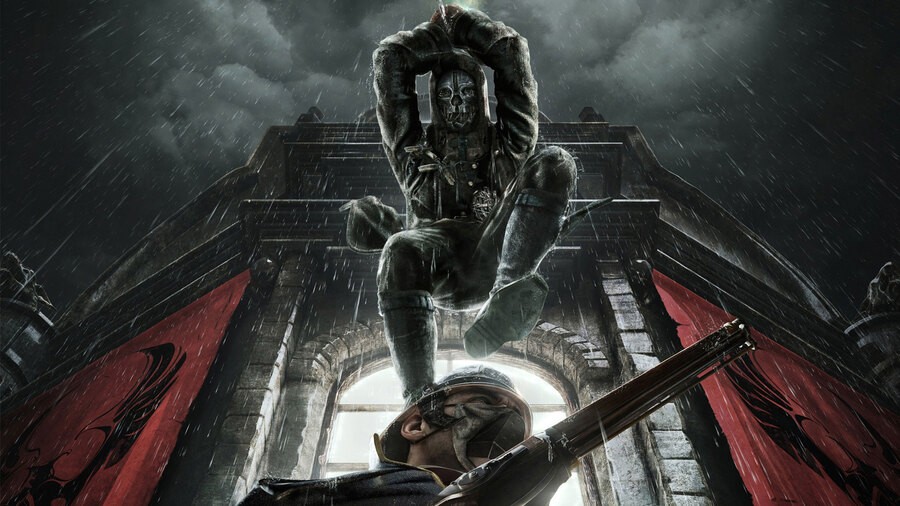 The grand PlayStation Store summer sale has come to an end, so Sony has decided to immediately replace it with two more bumper lists of PS5 and PS4 price cuts. One focuses on indie titles while the other is all about games discounted to a specific price point, but both sales will stick around until midnight on 1st September 2021. All the deals below are live right now on the UK, EU, and US digital marketplaces, so let's take a look at what we've got this time around.
PS5 owners can already take advantage of a Scarlet Nexus discount, bringing the price down to £29.99/$35.99 (Deal of the Week until 25th August 2021). DOOM Eternal then drops to £13.74/$14.99, Haven is £13.99/$17.49, and Crosscode comes in at £9.59/$11.99. There are a few other native PS5 titles included in the two sales, but it's slim pickings overall.
It's on PS4 where the huge discounts really come into play, with the Dishonored series now an essential pick up. You can get Dishonored: Definitive Edition for £4.79/$5.99, Dishonored 2 for just £2.39/$4.49, and then Dishonored: Death of the Outsider rounds out the bumper package at £4.99/$7.49. That's some absurd value for three incredible titles. We strongly recommend you take advantage. Elsewhere, Hyper Light Drifter can be picked up for £5.42/$6.99, Mundaun is £11.99/$14.99, and Valkyria Chronicles 4 is only £8.74/$11.99. Then there's Yakuza 3 Remastered, Yakuza 4 Remastered, and Yakuza 5 Remastered all available individually at £7.19/$9.99.
For a full list of every PS5, PS4 game deal included in the two sales, UK and EU users should head on through here while US readers should use this link. See anything you fancy? Share your digital haul in the comments below.
[source blog.playstation.com]