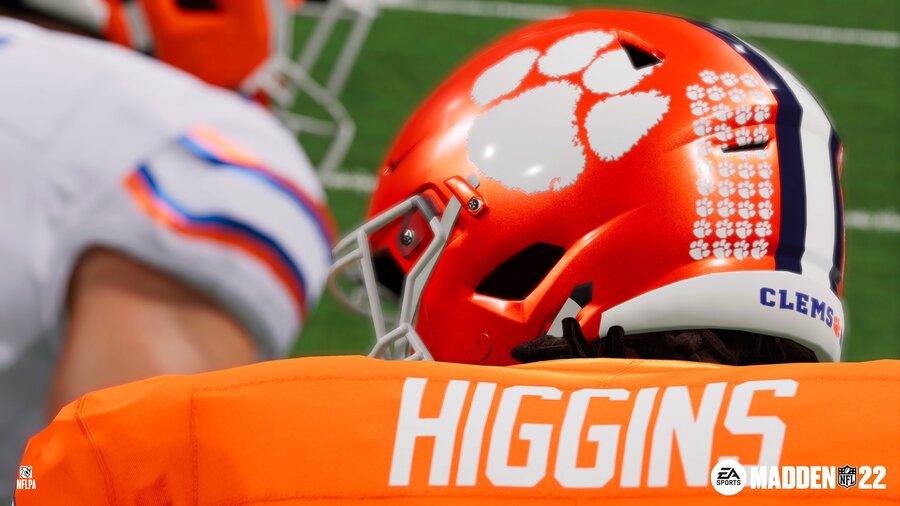 We're going to have to wait a little while longer for the return of EA Sports College Football, but until then, Madden NFL 22 is hoping to warm you up with the addition of ten prestigious programs to its Superstar KO mode. You'll be able to represent the likes of Clemson, LSU, and University of Florida, as you partake in the new Campus Legends event.
Each team is comprised of legendary alumni, with the likes of Joe Burrow and Tyrann Mathieu representing LSU and Kyler Murray and Adrian Peterson playing for Oklahoma. As is typically the case with Superstar KO, you'll be working with condensed playbooks, operating in rapid-fire matches that leverage college football rules.
And, to sweeten the deal, if you total over 1,000 yards of offense during the first week of the event, you'll unlock a 85 OVR Odell Beckham Jr for use in Ultimate Team. You can find full rosters and rules through here.
[source ea.com]