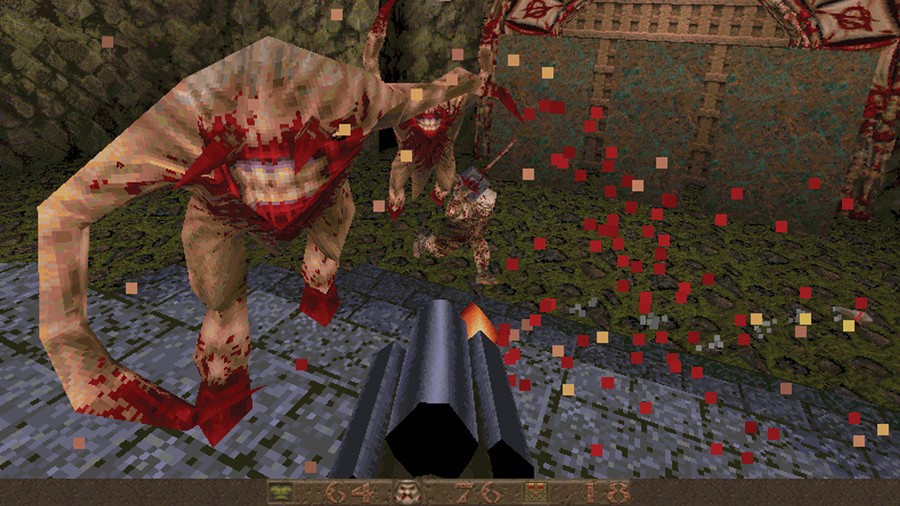 Potential good news for fans of 90s arena shooters: Quake appears to be making some sort of comeback.
A couple of listings have emerged on two game ratings websites. The ESRB lists a game simply named Quake, coming to both PlayStation 5 and PS4. Meanwhile, the Game Rating and Administration Committee of Korea has listed Quake Remastered, according to Gematsu. Leaks via rating sites are almost never wrong, so it looks like the classic series will make an appearance soon.
As it so happens, today marks the beginning of QuakeCon 2021, with a keynote presentation set to take place at 5pm BST. Could the remaster be announced during this panel? Probably.
It's also worth noting that a now-deleted description for a later QuakeCon panel mentions a "revitalized edition" of the game, and it sounds as though Machine Games — the team behind the recent Wolfenstein titles — is at the helm.
All eyes on QuakeCon, then. Would you like to see the FPS return on PS5 and PS4? Reload in the comments section below.
[source grac.or.kr, via esrb.org, gematsu.com]