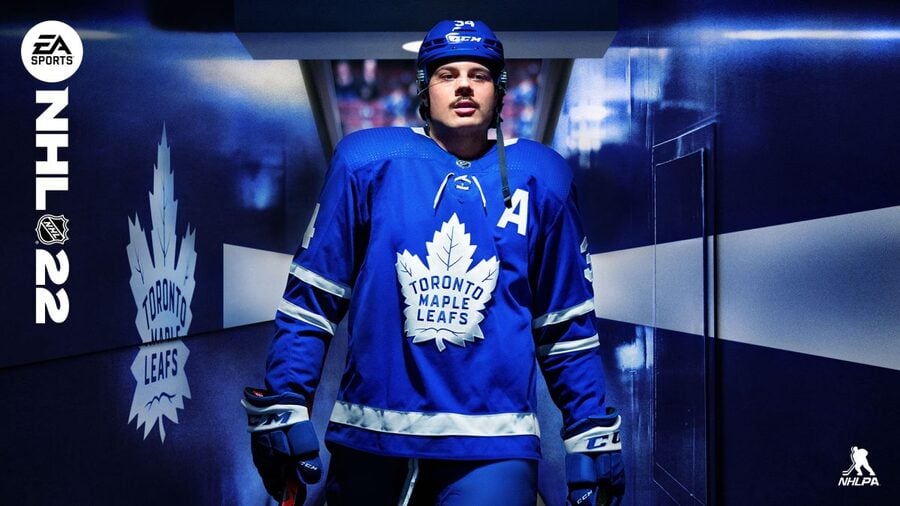 Things are certainly shaping up nicely for NHL 22, aren't they? While normally a generational transition for a sports title is something to be feared — we still haven't forgotten NHL 15 — NHL 22 seems poised to buck that trend. The last of EA's sports franchises to make the leap to the Frostbite engine, NHL is finally receiving long-overdue visual improvements, and the reveal trailer spends most of its runtime making sure you know about them.
The arenas themselves look vastly improved, especially in the lighting department, and the ice surface is noticeably more reflective, though how much of that is just post-processing remains to be seen. While the character models look better as well, the leap forward isn't quite as obvious, though they do look better. The engine brings with it plenty of new physics improvements too, including improved stick interactions, something that is always welcome.
The most curious thing, though, is mentioned in a Polygon article about the game: there will be feature parity across generations. For those that remember NHL's last transition period, this will come as a surprise, as NHL 15 was a hollow shell of an experience, and for new generation sports games, that's become rather expected. Whether this parity means all versions of NHL 22 will be scaled back, or if the title will be business as usual remains to be seen.
Beyond the visual overhaul, the trailer spends time on just one new feature; X-factors. Being carried over from the Madden titles, NHL will be including X-Factor abilities for the most elite stars in the league. The trailer shows off abilities from Auston Matthews and Andrei Vasilevsky, but it's safe to assume there will be quite a few more in the final game.
Of particular concern is that there are no other new features mentioned. While there's still time to talk about new updates — the game launches October 15th — not seeing mention of anything is concerning.
And, of course, what would a sports game be without the cover athlete reveal? This year's edition will feature the likeness of 20/21 Rocket Richard winner Auston Matthews. Matthews marks the first Maple Leaf to appear on the cover since NHL 20, which also featured Auston Matthews. Now that is variety.
How do you feel about the graphics overhaul? The X-Factors? Auston Matthews being the cover athlete? Tee up that one-timer in the comments section below.
[source ea.com]