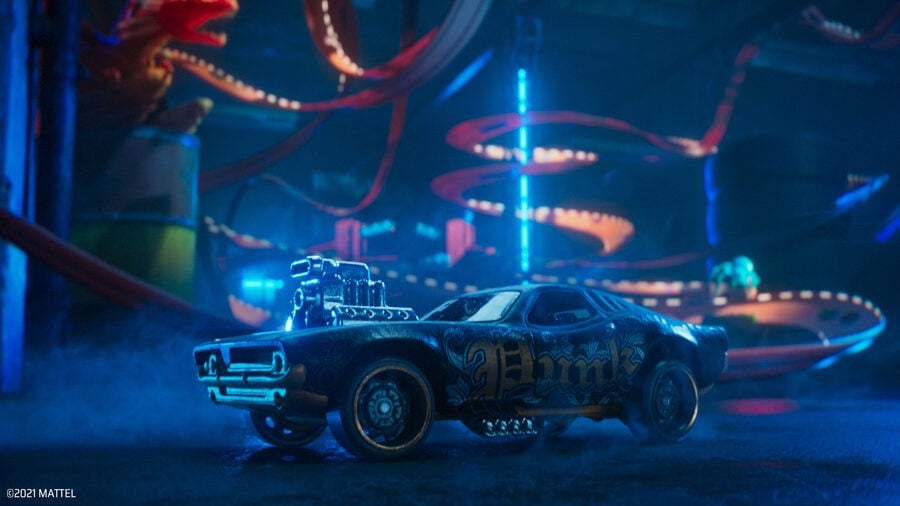 Hot Wheels Unleashed is going to be a pretty robust game when it launches at the end of September, with more than 60 vehicles on day one, various environments to race through, and a neat track creator mode. However, developer Milestone isn't hitting the brakes once it crosses the finish line. A newly published DLC plan shows the studio has a lengthy post-launch plan, which is set to include all kinds of licensed content.
As you can see above, the post-launch roadmap for this game is pretty substantial. Perhaps most interesting in this image is the inclusion of various big properties, suggesting we're getting DLC from the likes of Batman, Street Fighter, Teenage Mutant Ninja Turtles, Superman, and Barbie, as well as numerous car brands.
There will be free and premium DLC released periodically, with single items coming each month, themed expansion packs, and Racing Seasons that'll feature new rewards for completing various challenges. There will be three Hot Wheels Passes, the first of which will be available at launch, again sporting things like new cars, level editor items, and customisation goodies.
To be honest, it's pretty confusing, but the bottom line is that this game will be getting a ton of additional support after 30th September. Presumably you'll also be able to use microtransactions to buy some of these bits and bobs, but we'll see how it all plays out in a few weeks. What do you make of Hot Wheels Unleashed's DLC plans? Boost into the comments section below.