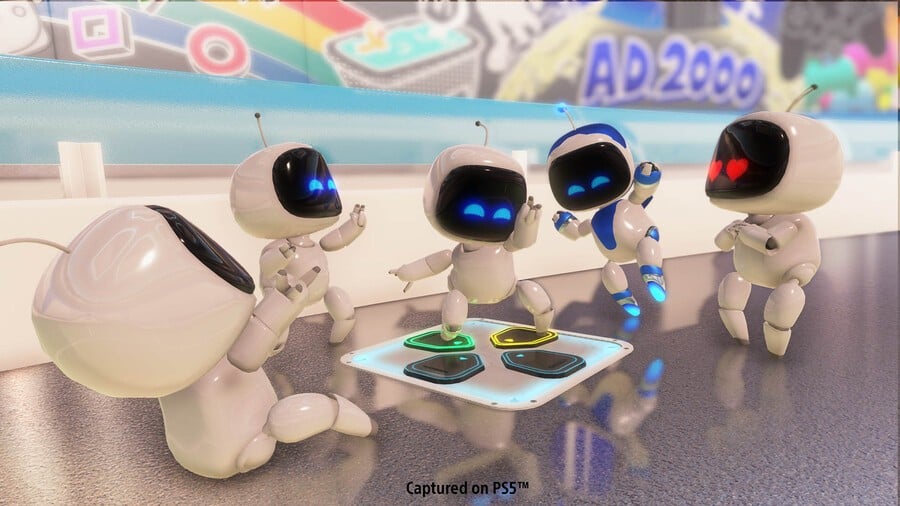 Japan Studio may have been dissolved, but that's not to say PlayStation's completely left its home country. Amid the restructure, Tokyo-based Team Asobi has become one of Sony's youngest developers, and it's already won the hearts of fans with the Astro Bot games. The studio behind Astro Bot Rescue Mission and Astro's Playroom — both of which are excellent — it's just launched a brand new website, with a few neat things to note.
Firstly, it's made abundantly clear that the studio is focused on family friendly experiences. "We create top-quality games for players of all ages on PlayStation," the site reads, which means we shouldn't expect the team to suddenly delve into mature titles. It sounds like Astro will be sticking around — or, at least, we'll be getting more light-hearted action platformers in the future, which is fine by us.
Speaking of future projects, the description goes on to state Team Asobi is currently "hard at work on our most ambitious game yet". Given the exceedingly positive reception to PS5 pack-in game Astro's Playroom, it looks as though Sony has green-lit a follow-up with a larger scope. Whether it reverts back to virtual reality when the new PSVR unit emerges or sticks with a flat-screen experience, we'll have to wait and see — hey, maybe it'll be playable both ways? Whatever the case, we're excited.
The team is also seriously staffing up, with lots of jobs across various fields on offer. Again, it's clear the studio is a much larger entity within PlayStation Studios now, and it's growing to meet the needs of its "most ambitious" game.
The future is looking bright for Team Asobi, then. Are you excited for what it comes up with next? What would you like to see from the studio? Tell us in the comments section below.
[source teamasobi.com, via twitter.com]