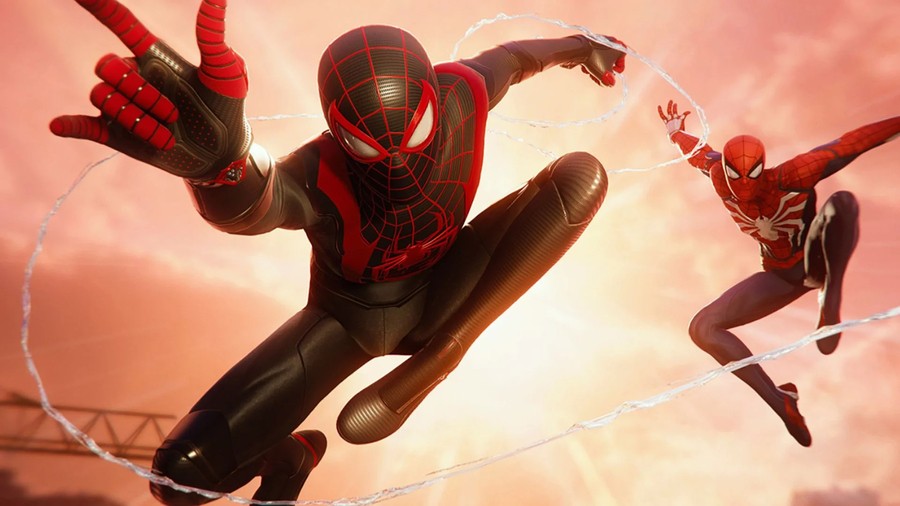 The UK's love of Formula One has driven Codemasters' latest racing sim to the top spot on the physical games chart. F1 2021 is number one after debuting in second place last week, with the PlayStation 4 and PS5 versions combining for a 63 per cent share of the total sales.
Meanwhile, certain PS5 software has climbed back up the ranks this week, thanks to the consoles coming back in stock at certain retailers. Ratchet & Clank: Rift Apart was in 10th place last week, but makes a big leap up to third place. Making an even larger jump is Marvel's Spider-Man: Miles Morales. This PS5 launch game has also been revitalised by the hardware stock boost, and it moves from 17th all the way up to number six.
The rest of the top 10 is as you'd expect: between all the Nintendo titles, you have FIFA 21 at number four and Grand Theft Auto V at number nine. Interestingly, Star Wars Jedi: Fallen Order makes its return to the chart in 11th, while Olympic Games Tokyo 2020 gets an expected sales jump, moving from 22nd to 13th.
Here's the latest top 10 in full.
UK Sales Charts: Week Ending 24th July, 2021
F1 2021
The Legend of Zelda: Skyward Sword HD
Ratchet & Clank: Rift Apart
FIFA 21
Mario Kart 8 Deluxe
Marvel's Spider-Man: Miles Morales
Animal Crossing: New Horizons
Minecraft (Switch)
Grand Theft Auto V
Super Mario 3D World + Bowser's Fury