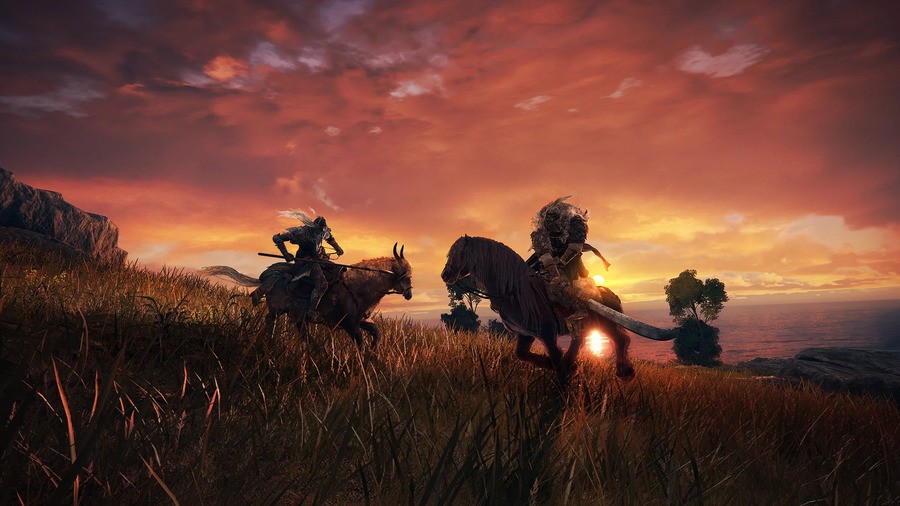 FromSoftware is known for its punishing but rewarding role-playing games, and Elden Ring will be no different. Asked about the upcoming fantasy game by Japanese gaming bible Famitsu, director Hidetaka Miyazaki explained that in terms of pure action, the release is more manageable than devastatingly difficult predecessor Sekiro: Shadows Die Twice due to the fact that you can level up – but it's still going to be tough.
The industry icon compared the level of challenge to Dark Souls III, but pointed to other systems and mechanics that he hopes will help players reach the release's conclusion. You'll be able to summon multiplayer assistance a little more easily than in past games, allowing you to tackle particularly challenging moments in co-op. Furthermore, spirits will augment you with strategic options, enabling you to, say, summon archers for aerial support, for instance.
All of this, in addition to a robust stealth system, will not only diversify the approach you can take to combat – but also, yes, make difficult encounters that teensy bit more manageable. Don't expect a pushover, though: this is still a FromSoftware game, after all. Miyazaki concluded that, overall, he expects the title to be "very difficult but it can be handled". And no, there will not be any difficulty options.
[source famitsu.com, via frontlinejp.net]