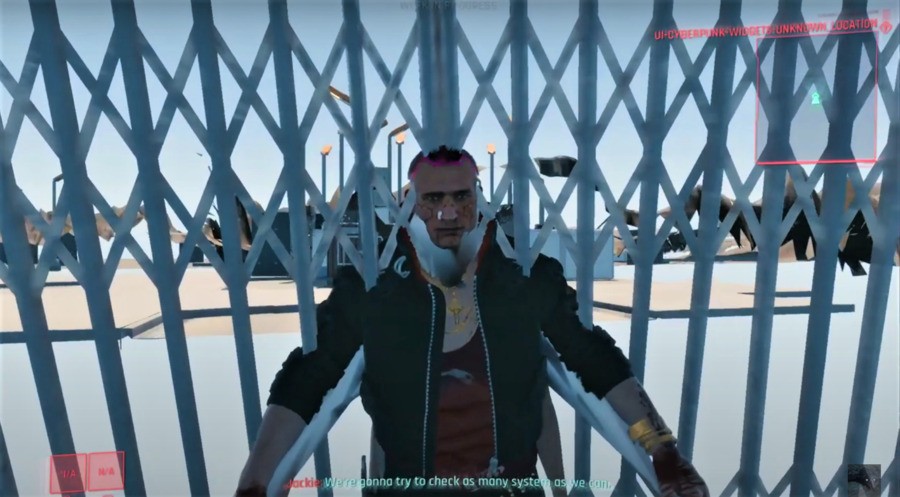 Yep, the internet's got yet another reason to shake its head in the direction of Cyberpunk 2077 and developer CD Projekt Red. A set of leaked videos have been doing the rounds online over the weekend, each of them showcasing a collection of major bugs and glitches. It's the kind of stuff that most of you reading this will have seen on YouTube, but there's one major difference with these particular videos: they were reportedly put together by CDPR developers, well before the game's release.
Please note that some parts of the below video are not safe for work.
The videos follow the kind of format that you'd expect. They're quickfire montages of terrible-looking technical cock-ups, set to daft music for comedic purposes. Honestly, they're quite funny, and it's easy to see the humour when looking at them without context. But knowing these videos were supposedly being passed around internally, within CDPR itself, has got under a lot of skin, given the eventual, disgraceful state that Cyberpunk 2077 released in.
But it's important to remember that the developers who likely contributed to these videos probably did it for the laughs, and not much else. They're obviously allowed to find humour in their work, and massive games like Cyberpunk 2077 usually don't come together properly until very late in development. In other words, we doubt that these videos were created with any malice — it's just that with Cyberpunk's shocking launch period in mind, it's hard to separate the outrage.
And let's not forget that after Cyberpunk's release, CDPR boss Marcin Iwinski stated that internal testing did not show many of the technical issues that players were experiencing. A statement that's now under even more scrutiny off the back of these leaked videos.
So what do you make of this? Funny videos, or just more fuel for the fire? Wonder if Cyberpunk 2077 will ever be out of the news cycle in the comments section below.
[source videogameschronicle.com]