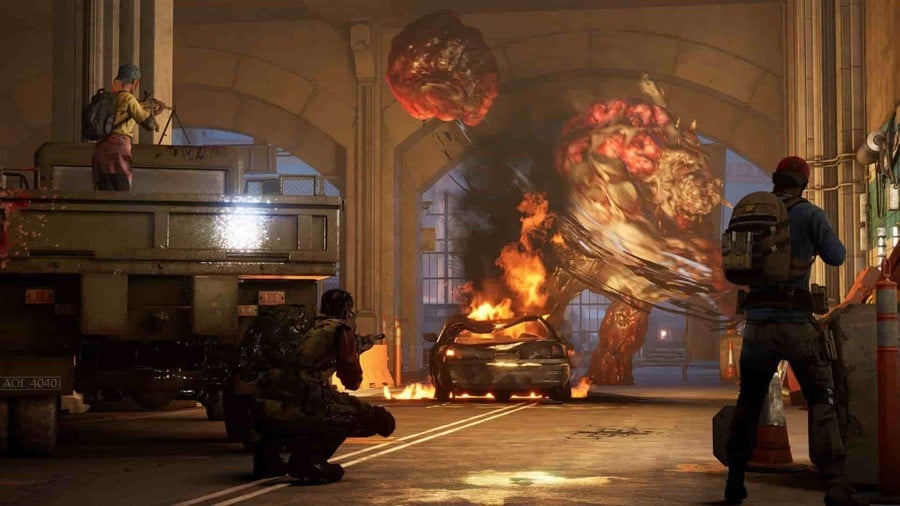 We all went through those years during the PlayStation 3 generation where multiplayer titles like Call of Duty: Modern Warfare 2 split their player bases by charging for map packs. It meant you were kicked from playlists when those battle arenas were rotated in and friends couldn't play together if they didn't own the right content. Thankfully, those days are pretty much a thing of the past as developers subsidise free maps and characters with optional microtransactions. However, Back 4 Blood is taking things one step further and essentially putting the power to play DLC in your hands.
Detailed in a blog post on the official website, the game requires just one person in your party to own a piece of DLC, and then they can invite all their friends to play it alongside them. This means that if you have a committed group of friends you play multiplayer titles with, only one of you needs to purchase the content in question. You could even rotate who buys what so that everyone makes an equal contribution.
While prices of these expansions were not shared, developer Turtle Rock Studios clarifies that DLC will take the form of maps, campaigns, and new gameplay opportunities. And even if you don't want to pay for any extra content, you can earn it all anyway without charge simply through progression. "Additionally, all PvP players have access to the same cards at the start of each match, regardless of whether those players have purchased content drops or not."
This appears to be a very good approach to making sure friendship groups aren't separated as one member forgets to buy the DLC when it comes time to play. As long as the player hosting the match owns the content, everyone who joins can play. As the blog post says: "No separation. No exclusion. No split." Good stuff!
[source back4blood.com, via vg247.com]