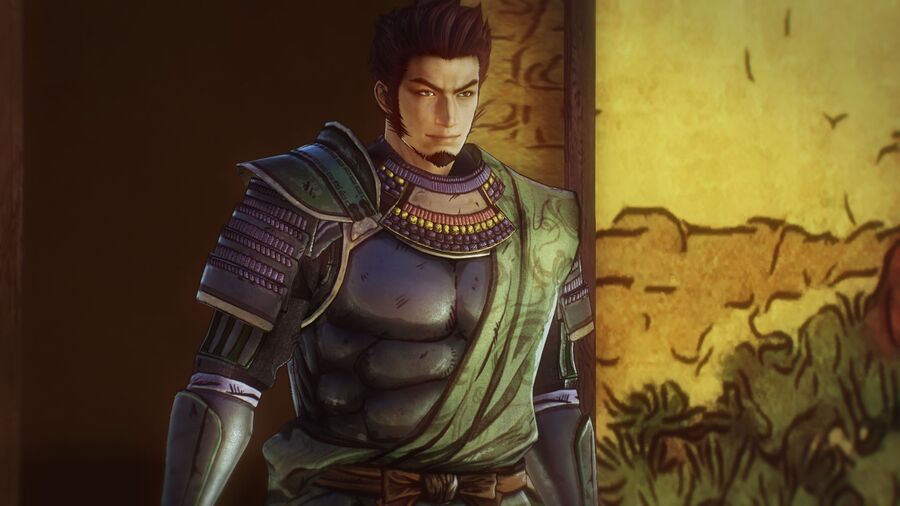 Koei Tecmo previously revealed that Samurai Warriors 5 would have 27 playable characters — but that's not entirely accurate. The real total is actually 37, and that's because ten "supporting cast" characters are being made playable.
But before you get too excited, it should be noted that these characters aren't as in-depth as the warriors you'll find in main roster. They don't have unique power attacks, but they do have their own character models.
The press release reads: "Members of the new supporting cast include everyone from Nobunaga's younger brother, Nobuyuki Oda, to Motonari Mōri's grandson, Terumoto Mōri. Additional historic figures will also be featured, including Motonobu Okabe, Katsuyori Takeda, Motoharu Kikkawa, Dōsan Saitō, Yoshitatsu Saitō, Yoshiaki Ashikaga, Yoshikage Asakura, and Fujihide Mitsubuchi."
You can see all of these additional characters in this article's screenshots.
It's not quite a full expansion to the roster, but it's still nice to see background characters get a chance to shine.
In related news, the game's DLC plans have been confirmed. Koei Tecmo will be flogging additional scenarios (level packs), music sets (likely soundtracks from older games), and unique horses. Contrary to fan speculation, there's no mention of additional characters being released as DLC.
We're still a couple of months out from the release of Samurai Warriors 5, but are you already up for some hack and slash action? Mow down your enemies in the comments section below.