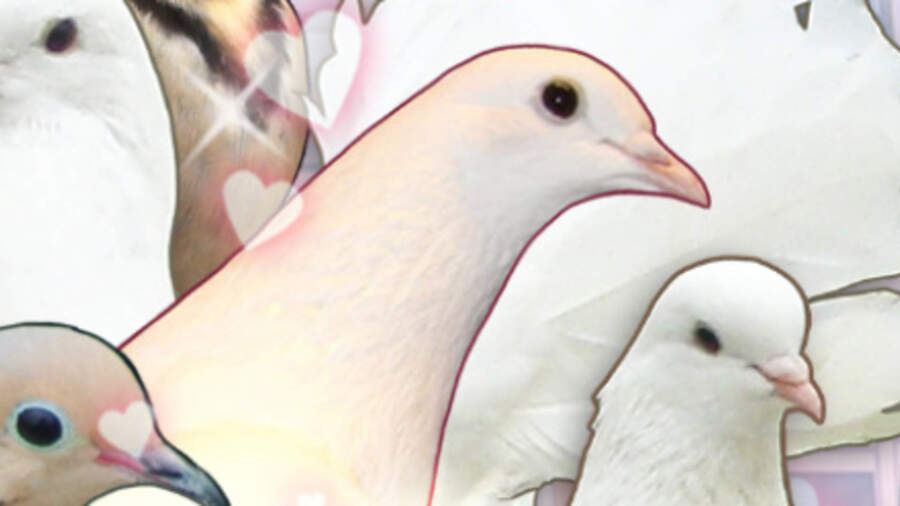 Sorry to those of you who have always wanted to roleplay as a pigeon and then date other domestic birds, but Hatoful Boyfriend is being delisted from the PlayStation Store at the end of the month. That's because the publishing agreements put in place are coming to an end, also affecting the iOS and Android versions. Game creator Hato Moa has directed any questions you might have to Mediatonic, who helped put the game out. And yes, that's the same team that went on to make Fall Guys.
If you've already bought the game on the PS Store, you will retain the right to download the game following the delisting. When we reviewed Hatoful Boyfriend on PS4, a 7/10 rating was accompanied by the conclusion: "In simple terms, Hatoful Boyfriend is an infectiously bizarre dating simulator about choosing a partner from a particularly fanciful flock of pigeons. But when all the birds come home to roost, your enjoyment of this comical curio is almost entirely dependent on your ability to truck with its utterly insane premise. Indeed, if you don't take umbrage with a bit of pigeon-on-human romance, you're likely to be taken on a riotous and remarkable romp."
The game costs £7.99/$9.99 on the PS Store right now, so this is your last chance before it goes away presumably forever. Were you a fan of Hatoful Boyfriend? Take us on a date in the comments below.
[source twitter.com]