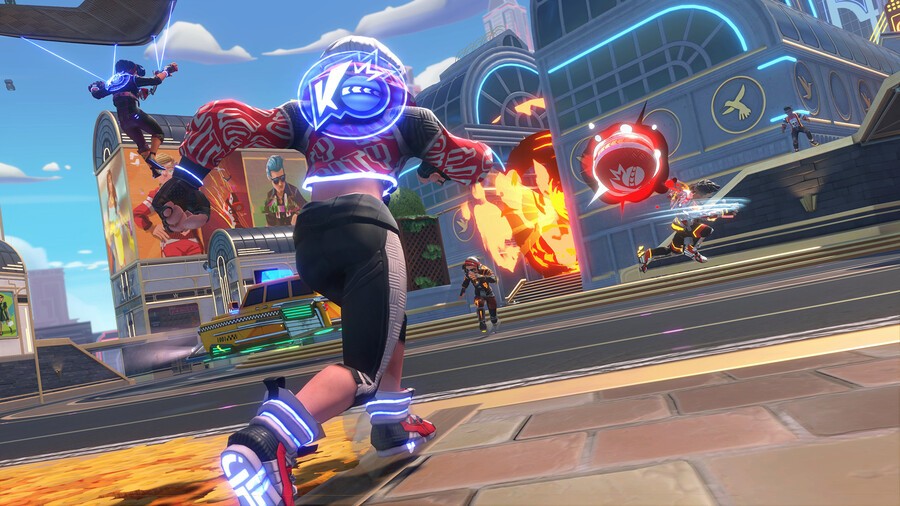 Knockout City, the dodgeball multiplayer game from Velan Studios, is right around the corner, launching on 21st May. The game, published by EA Originals, shows a lot of promise with its simple but engaging gameplay and neat presentation — we're definitely keen to throw some curve shots on release. Fortunately, you'll all be able to join us, as the studio has just announced an in-game Block Party, granting a 10-day free trial to all.
From 21st May at 12pm UTC until 30th May at 12pm UTC, the game will be freely available to all players on all platforms, of course including PlayStation 4 — and PS5 through backwards compatibility. It's not made clear if you'll need a PS Plus subscription to join the fun, but it's best to assume you do.
Anyway, during this Block Party period, not only will you be able to sample the game for free, but there's a whole bunch of stuff happening in and out of the arena. Livestreams, exclusive gear, community tournaments, and more are scheduled for the game's launch period, as you can see in the image above. If you enjoy what you play during this free trial, you can go on to purchase the game and your progress will carry over, which is nice. You'll get some bonus bits and pieces to boot.
Will you be giving Knockout City a try during this 10-day free trial? Dodge, duck, dip, dive, and dodge in the comments section below.
[source ea.com]