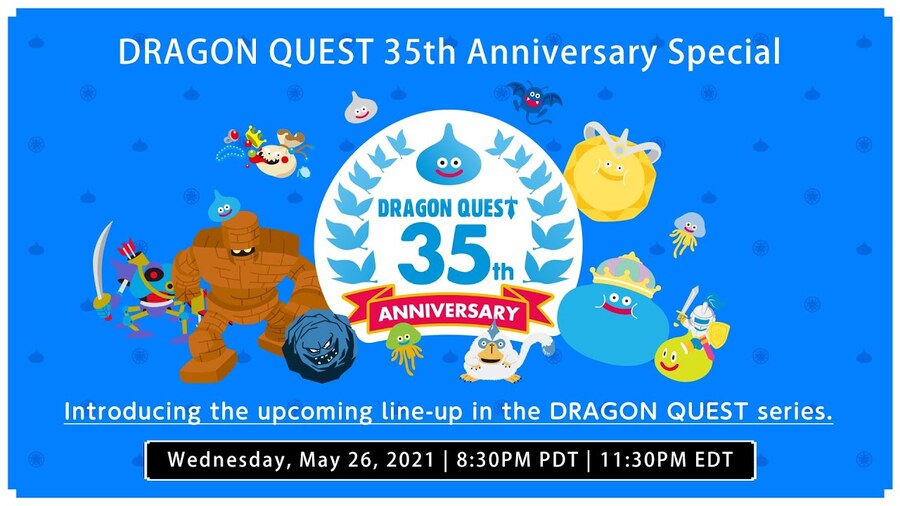 The Dragon Quest series will celebrate its 35th anniversary with a livestream later this month containing "the latest information about what's going on—and what's yet to come—in the world of Dragon Quest". Scheduled for 26th/27th May 2021 (dependant on your time zone), the digital showcase will be available in English for the very first time in the franchise's history. Translations will happen on the spot, and game designer Yuji Horii will be a special guest on the day.
The livestream will start at 8:30pm PDT / 11:30pm EDT / 04:30am BST, with the UK time zone having to stay up until the early hours of 27th May 2021. The video itself currently sports the message: "Introducing the upcoming line-up in the Dragon Quest series." Therefore, it's very same to assume new titles will be announced as part of the event. We have already got our hopes up for a Dragon Quest XII reveal as a result.
What do you want to see next from Dragon Quest? Share your dream announcements in the comments below.
[source youtube.com]