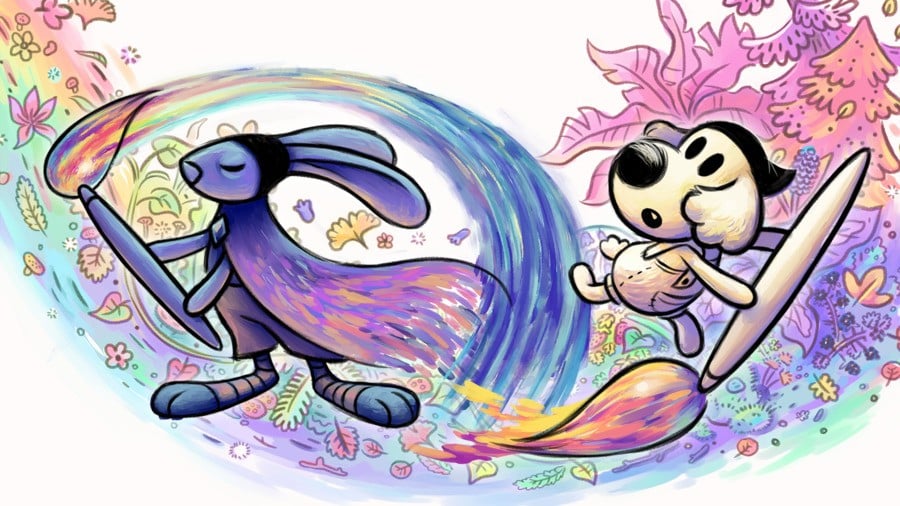 Ratchet & Clank: Rift Apart is bringing lots of colour when it launches in June, but another game arrives the day before to make our summer even more vibrant. Indie title Chicory: A Colorful Tale, a game about painting a cartoon world with a magical brush, has been confirmed for release on 10th June.
Coming to both PlayStation 5 and PS4, the game is from the creators of Wandersong and features music from Celeste composer Lena Raine. It's going to be a delight, in other words, and we're certainly looking forward to giving it a shot. You'll explore a monotone world and fill it with colour as you see fit, but there will also be puzzles to solve and baddies to beat along the way. If Shuhei Yoshida's excited about it, then so are we.
Will you be using your creative juices in Chicory: A Colorful Tale next month? Tell us in the comments section below.