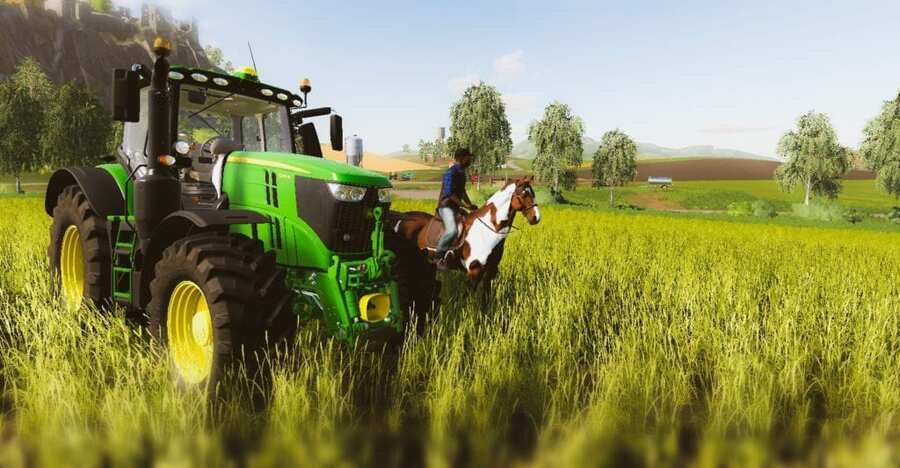 Farming Simulator 22 will separate the wheat from the chaff on PlayStation 5 and PS4 this year, as Giants Software aims to a tractor whole new audience to its best-selling agricultural brand. It'll be self-publishing this year's instalment, and it's laying on the fertiliser thick, promising the biggest and best entry yet – with seasons being one of the biggest additions.
That means you'll be sowing in the snow, as different weather conditions add an entirely new challenge to the title. "Two new maps plus an updated alpine Erlengrat map will put emphasis on different kinds of farming operations through the seasons," the press release reads. "With a set of more than 400 machines and tools from more than 100 authentic agricultural brands including new categories, players can look forward to an improved and realistic-as-ever simulation."
It sounds like the developer is also growing the presentation to new heights, with "more realistic AI behaviour and richer worlds". It mentions how it's re-recorded the motor sounds of vehicles to add to the immersion and provide a greater overall experience. Unfortunately, there are no screenshots or trailers just yet – it beets us why the developer would keep assets under wraps, to be honest!