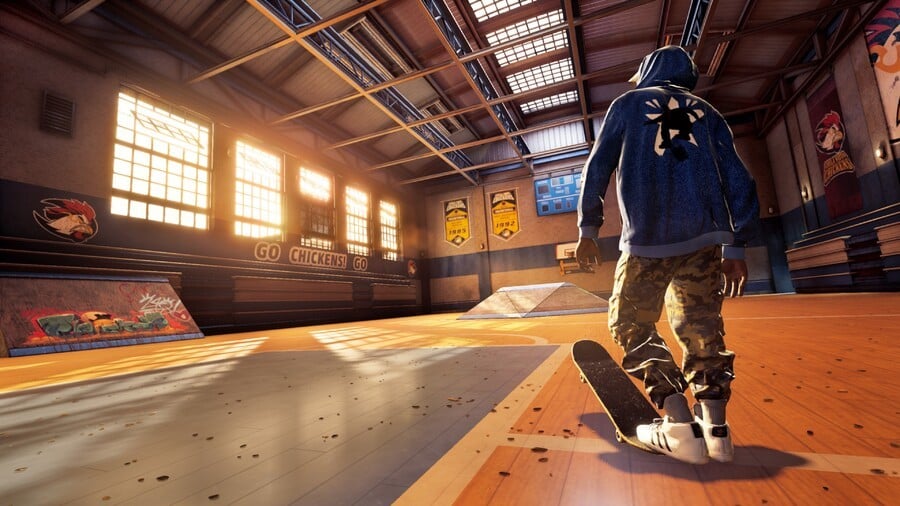 A few weeks ago, it was revealed that the excellent PlayStation 4 remake Tony Hawk's Pro Skater 1 + 2 is manualling its way onto PS5. While it's a game that looks great and runs very well on the older hardware, it will be that little bit better on Sony's new console. We already know some of the benefits of the enhanced version, but a new tweet from the game's official account gives us the full lowdown.
As you can see from this post, THPS 1 + 2 will support 60 frames-per-second at 4K or, if you've a compatible display, 120 frames-per-second at 1080p. It'll also take advantage of 3D audio, faster loading, Activity Cards, and DualSense's haptic feedback and adaptive triggers. Finally, the game will allow you to import a PS4 save, meaning your progress will carry over to the PS5 version. It seems like the game is making full use of the new machine, which is great to see.
While we're on the subject of this game, it's worth mentioning again: it may or may not be a free upgrade, depending on which version of the game you own on PS4. Digital Deluxe Edition owners will receive the PS5 version free of charge, while those who have the vanilla release will have to pay $10. For your money, you obviously get the upgrade, but you'll also receive the Digital Deluxe Edition goodies as well, so it's not so bad.
The game releases on PS5 very soon, on 26th March. Will you be pulling off sick combos in Tony Hawk's Pro Skater 1 + 2 on PS5? Tell us in the comments section below.
[source twitter.com]