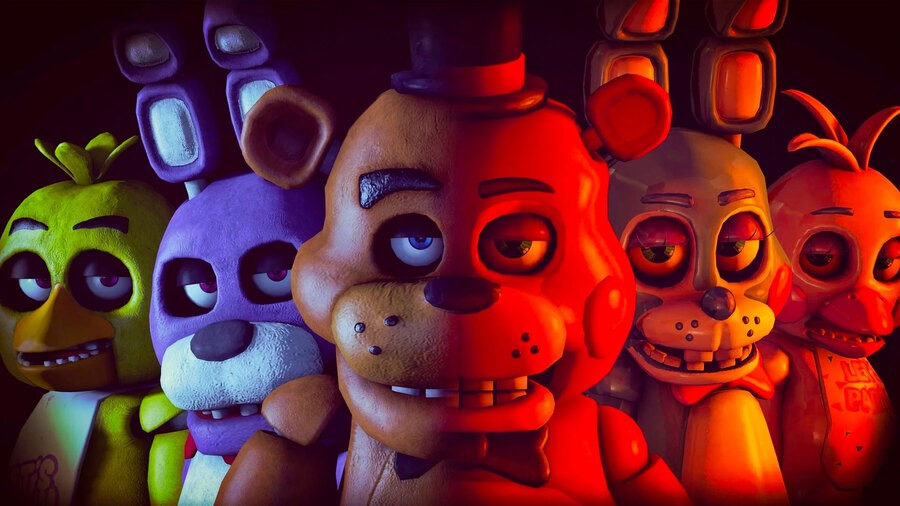 If we were to ask how many of you opened up a new tab in your internet browser and did something else for a couple of minutes while the latest Five Nights at Freddy's: Security Breach trailer during Sony's State of Play livestream last week, we reckon the number would be quite high. It's a game not really designed around the most tuned-in PlayStation fans, and it's here where the disconnect lies. We doubt many watching live cared about Five Nights at Freddy's, but the trailer in question has very quickly gone on to become the showcase's most popular game. And it's not even close.
Three days after publication, the trailer sits on 2.5 million views. That is almost five times more than the game sitting in second place — Kena: Bridge of Spirits with 579,000. Sifu quickly follows it with 567,000 and then Final Fantasy VII Remake Intergrade sits in fourth on 425,000. And this isn't the first time the title from Steelwood Studios has proven impressively popular either. When it was announced back in September 2020, the game managed to keep up with the likes of Marvel's Spider-Man: Miles Morales gameplay and the Hogwarts Legacy reveal. That confirmation trailer now sits on 9.1 million YouTube views.
Of course, YouTube viewership isn't the be-all and end-all of a game's potential and sales trajectory, but it starts to give you an idea of why these sorts of games are included in livestreams usually designed for hardcore players. We'd take its inclusion as an opportunity to scroll through Twiter, but the casual crowd is eager to check out a new Fortnite trailer, for example. There's a reason these titles are included — they quietly entertain a fanbase larger than what most first-party exclusives from Sony go on to sell.
[source youtube.com]