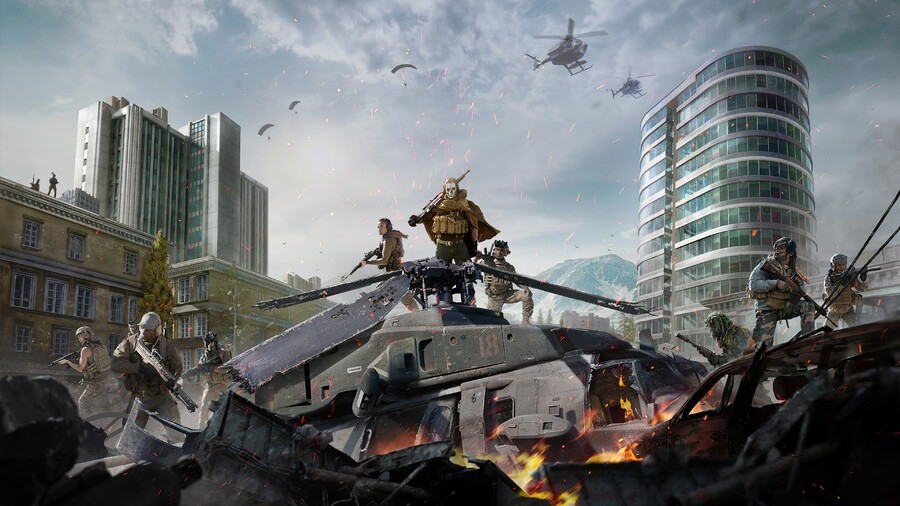 And breathe, PlayStation 5 SSDs. Activision has confirmed that the install size of Call of Duty: Warzone will be reduced once an upcoming patch is downloaded. Arriving alongside a Season Two update for Call of Duty: Black Ops Cold War, the Battle Royale shooter's file size will be reduced by as much as 30.6GB. It'll be available for download at 11pm PST on Tuesday night, and how much space is freed up depends on what route you took to download the game.
If you grabbed the title in its purely free-to-play form, the install size will be reduced by 10.9GB. If you downloaded Call of Duty: Warzone as a patch for Call of Duty: Modern Warfare, you'll notice a 30.6GB reduction. That goes for both PS5 and PS4 systems. The only issue is that the update needed to bring this file size reduction into effect weighs in at 52GB. You will still get the aforementioned drops in install size, but it'll take place across a large patch that will most likely rewrite files in order to shrink the overall game.
Will this free up enough space for you to download another game to your PS5? Share the joy in the comments below.
[source callofduty.com]