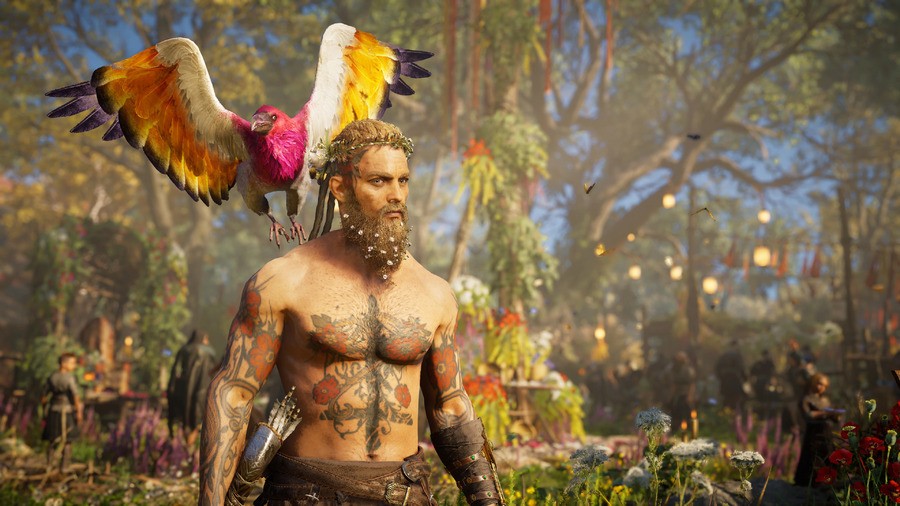 It hasn't been a smooth ride for Assassin's Creed Valhalla since its launch last year. On top of the game being riddled with all kinds of bugs on PlayStation 4, it took Ubisoft at least a couple of months to properly polish the experience on PS5 — and there's still a laundry list of issues that Ubisoft keeps track of in an official capacity.
With every new update, it feels like Valhalla is hit with a bunch of fresh problems. A quick example: after the most recent patch, horses no longer make any noise as they trot or gallop across the ground. We have no idea how the development team managed to break a specific set of sound effects, but it's pretty much par for the course at this point.
However, a much more serious issue has now forced Ubisoft to disable the game's new seasonal content. Following the arrival of the Ostara Festival earlier this week, many players have reported a significant increase in crashes. As such, a hotfix has been implemented which removes quests and decorations from the event. A more permanent solution is apparently coming next week.
While it's a good thing that Ubisoft has taken action so quickly, it's still a bad look for a game that's been plagued by (mostly) minor bugs since release. Here's hoping that the recently dated Wrath of the Druids expansion isn't ruined by technical problems when it launches in April.
[source twitter.com]