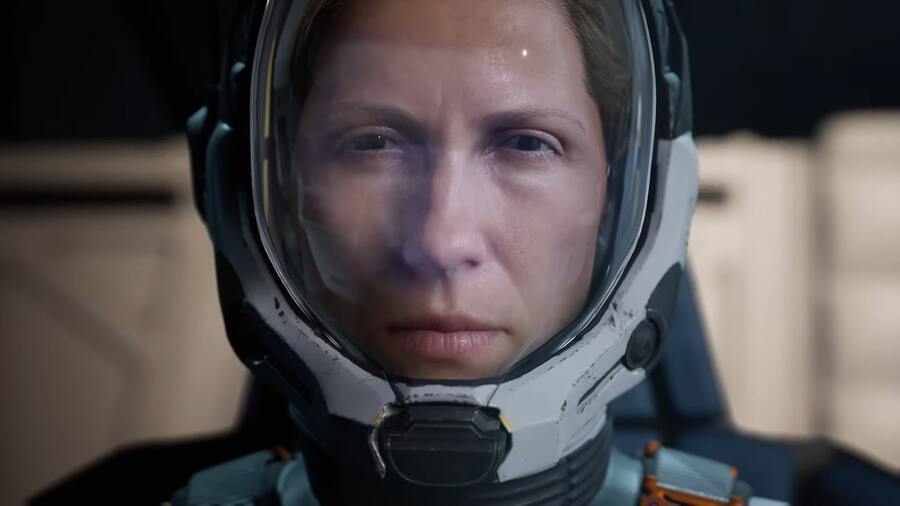 One of 2021's most intriguing PlayStation 5 titles is Returnal, the upcoming roguelike shooter from Housemarque. The studio's pedigree should be enough to get people excited; it's made some of the absolute best arcade action games in recent memory. However, what's most exciting about this one is that the team is branching out into new territory. Making responsive, satisfying action games is its bread and butter, but this is its first proper attempt to tell a meaningful story.
Speaking to GamesRadar, Housemarque's narrative director Gregory Louden and game director Harry Krueger discuss the advantages of telling a tale within the confines of a roguelike. "Returnal's dark sci-fi time loop setup is so exciting narratively for us because Selene, our deep space scout repeating the crash, allows us to add lots of hidden layers narratively that are uncovered through repetition," Louden says. He explains that, as you make more progress through the procedurally generated alien world of Atropos, you'll slowly learn more and more about both the planet and the main character.
Krueger adds that the studio is aiming to "haunt the player" with a mysterious story that slowly unfurls while you deal with the cosmic horror threats of the alien landscape. He says it's important that many of the game's secrets are left for players to discover on their own, while providing just enough insight to keep you going.
We're seriously excited to explore this game for ourselves — it sounds like Housemarque is cooking up a real treat. The good news is there's not much longer to wait. Returnal touches down on PS5 on 19th March. Are you looking forward to this one? Repeat the cycle in the comments section below.
[source gamesradar.com]